Professional marketing writing for an online audience is referred to as content writing. For several reasons, marketers and business owners publish content online. They want to enhance website traffic or notify clients about a new product or service.
Business people frequently hire content writers to provide high-quality content for sales copy, blogs, articles, and social media updates. To write effective content that appeals to them, the writer must first understand the audience.
If you want to captivate as many readers as possible, your words must be compelling.
Writing content is a challenging task. The hurdles can be numerous, whether you're writing for B2B or B2C audiences.
To turn website visitors into satisfied customers, effective content writing is essential. Creating high-quality content is equally as crucial as getting content out there.
Search engines crawl website content and give well-written articles higher rankings in search results.
Only writing what is in your thoughts is not enough in this information age, as there are countless content websites online. Your writing gets exceptionally good when you blend your exceptional skills with the proper methodology.
In this article, we are discussing 8 steps to create effective content writing that would be helpful for you to improve the quality of your content and get success at each level.
8 Steps for writing effective content in 2022
Creating content has never been easy, but successful writers have a few tricks up their sleeves. Fortunately, you can improve their content writing skills and produce effective and quality articles with little research and practice.
Before digging into further details, let's discuss the literal meaning of content writing and why this matters a lot?
What is Content Writing?
Writing content for informational or marketing purposes is known as content writing. Copywriting, SEO writing, social media post creation, email campaign creation, video content scriptwriting, and more are all content writing examples.
Content writing is a type of digital marketing that occurs online. Content writing is a passion for some writers, and many of them will be specialized in specific types of content.
Why is Effective Content Writing important?
Content creation must be viewed as an investment that can result in leads and consumer loyalty.
It provides a basis for a solid online presence, which is necessary for today's digital environment. High-level content writing can increase your traffic.
Your website's content should be useful to your target audience. Well-written and well-researched material is valuable to people. People are picky about what they read online due to the enormous amount of information available.
If you want visitors to stop scrolling and start reading your articles, your material must be engaging.
When it comes to creating online content, professional writers know the multiple variables. People who are unfamiliar with SEO strategy, for example, are unaware that the words you write and publish on a website affect your entire internet presence.
If you don't optimize your content with the proper keywords and high-quality information that search engines like, your site will get lost among the millions of other pages competing for a click.
There is Competition Everywhere
Take action to ensure that consumers are familiar with your brand name, whether you have many competitors with a significant web presence or none at all.
Users who are interested in buying your goods and services must first find you. It is where content creation comes into play. Content analysis is another way to stay ahead of the competition.
The analysis will help you compare your existing content to your competitors and understand the market and areas where you're content will allow the audience to get knowledge and find the solution for their problems.
Search engines like Google regularly improve their algorithms to guarantee that consumers get the high-quality content they're looking for.
SEO-savvy writers are aware of the impact of these modifications on business content and update their techniques accordingly. They use tactics that get results, so when best practices alter, they go back and tweak previous material to ensure it's up to date.
Search Engines Praise Authority
Establishing oneself as an industry expert gives your brand credibility. You can offer your audience recommendations, instructions, and guidance through content writing.
The more you discuss relevant issues and get feedback from your audience, the better your content will appear in search results. Content authoring has various goals, including building authority through credibility and keeping a good backlink profile.
Steps to creating an effective content
Create an Appealing Headline
Deciding and making a list of topics ahead of time will make the writing process easier and quicker. Put a few thoughts under each case when you're making a list. It could be a picture that inspired you, a site that caught your interest, or your views.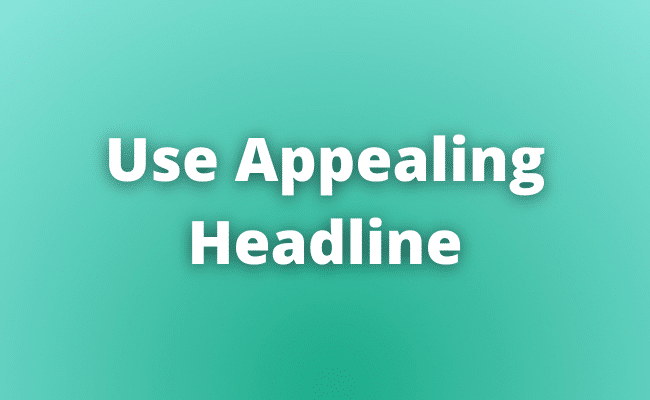 According to studies, 80% audience read the headlines, whereas only 20% prefer to read the rest of your content. Remember that no matter how great your material is, most users will scan it quickly to find what they're looking for. Great headlines will make your job easier.
In other words, your title has a lot of work to do. The headlines decide whether or not readers will continue reading.
You won't get the results you want with your content if the headline doesn't spark the reader's curiosity, trigger an emotion, or encourage them to like to learn more about the subject.
Strong headlines give relevant data and a small amount of content to attract readers, but they do not tell the entire story.
Make a Good First Impression with an Engaging Introduction
A reader was hooked to your article because of your headline. It would be best if you now convinced them to continue reading with an interesting introduction.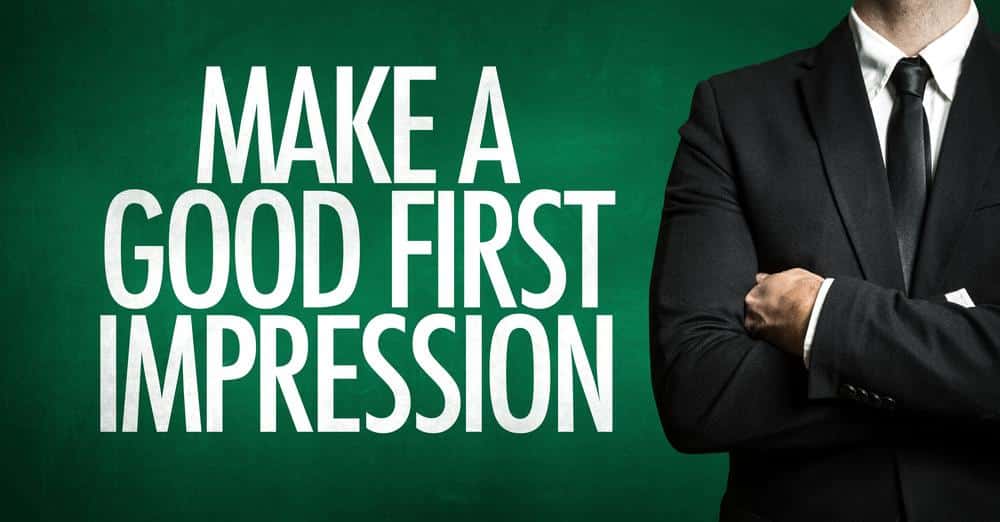 After the headline, you have three seconds to hold the reader's attention. The first sentence usually decides whether or not people read the rest of your article. Therefore, it should grab the reader's attention and bring them effortlessly into your first point.
Expect your readers to leave if your introduction fails to capture their attention right away. Digging right into the content promised by your headline is the best method to keep your readers reading.
It's a good idea to discuss general things in the very first lines of your article. But these few lines must be engaging enough to hold readers. The introduction will help you identify the article's flow.
Three points should be included in the introduction:
The article's core concept.
The article's importance.
What the article will teach the reader.
After discussing that, it's the right time to start writing the main article.
Narrow The Scope of Your Content
Each story should have a distinct idea, from the headline to the conclusion part. Every piece of material is confined to a specific theme.
Keep your focus on this topic, and don't stray. It is fine to talk a little about related issues, but don't confuse multiple ideas in one piece of content. It will interrupt the user's reading flow.
This process can assist you in forming more logical arguments, writing material that flows naturally, and providing clear takeaways to your readers.
Hold your focus as narrow as possible unless you're producing a pillar page that serves as a focal point for a larger discussion.
For example, if you're discussing how to get started writing content for your business, you could add that you should share it on Facebook or Instagram to get more visibility. But that's it. Don't start marketing on Instagram; another point needs to be discussed in other articles.
Since the potential audience for that first theme is so large, it would not be easy to write a quality piece of content. You can't give advice that applies to everyone, from a one-person company to a multinational corporation.
Make a List of Important Points
Make an outline for your article that will serve as its basis. It can have as many key points as you need to convey your message.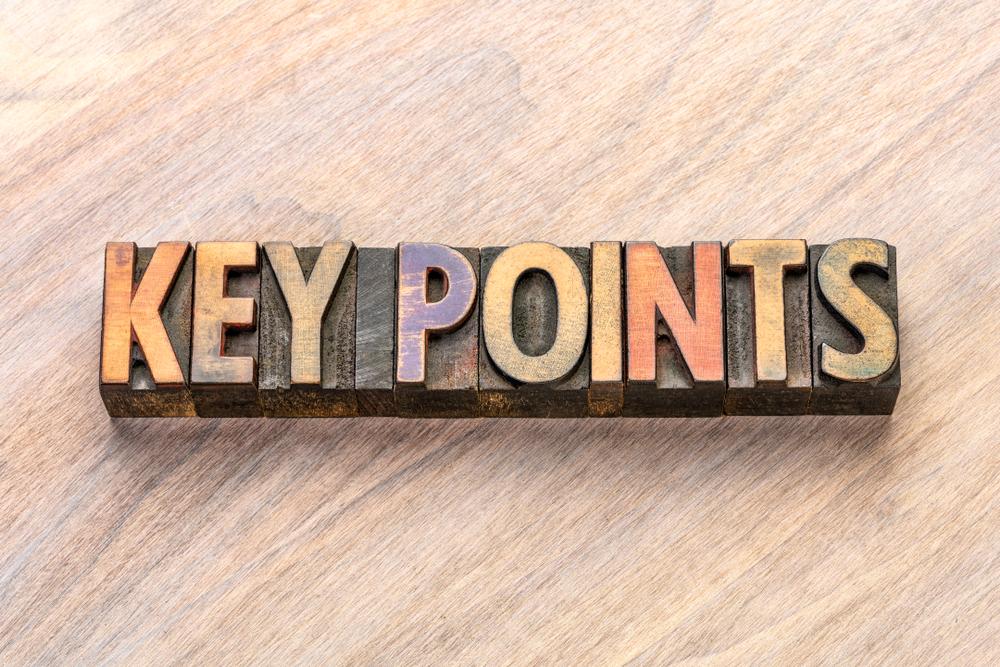 This numbered method is important to readers since they can rapidly read the points and get a rough overview of the content.
Why should you bother with a content outline? Because it helps in the creation of a more informative and well-structured piece. Furthermore, it enables you to locate useful references and figures to support your claims and offer context.
It is straightforward. Arrange the questions from your keyword research logically. "What is paraphrasing?" would come before "Why paraphrasing is Important?"
It would be best if you made numerous references in a single section. Subdivide those points into subsections and use subheadings. For example, you might add the following subsections under "Why is Paraphrasing Important?"
How does paraphrasing help in creating unique content?
How effective is it?
Finally, to reference each section, look for relevant third-party sources and current content on your site.
Use Evidence to Back up Your Claims
After you've made a list of your points, you'll need to fill them with study and relevant content. There's a lot of information available. Even if you're working in an area that isn't well-known, there are probably hundreds of publications on the subject.
Making your content trustworthy is one of the best methods to stand out from the crowd. People will be more likely to rely on your content if they know it's well-researched and authoritative.
Search the internet for case studies, news articles, examples, or data to support your case. Intelligent readers might look for evidence to back up your statements.
Add real-life examples, success stories, or even linked tweets from your audience appreciating your work/product are all good ideas.
To make it clearer, you can:
Provide links to credible sources to back up your points in your writing. Linking to prominent media sources, government websites, institutions, and well-known companies can help you create more believable material.
Obtain links to your material from reputable websites. It's a good sign that people can trust you if a high-authority site connects to your work. It can also help you to get a higher rank in organic search.
Add Visual Data
Writing is much more than just words. Adding media and images to written information, such as films, charts, infographics, or photos, can help add value.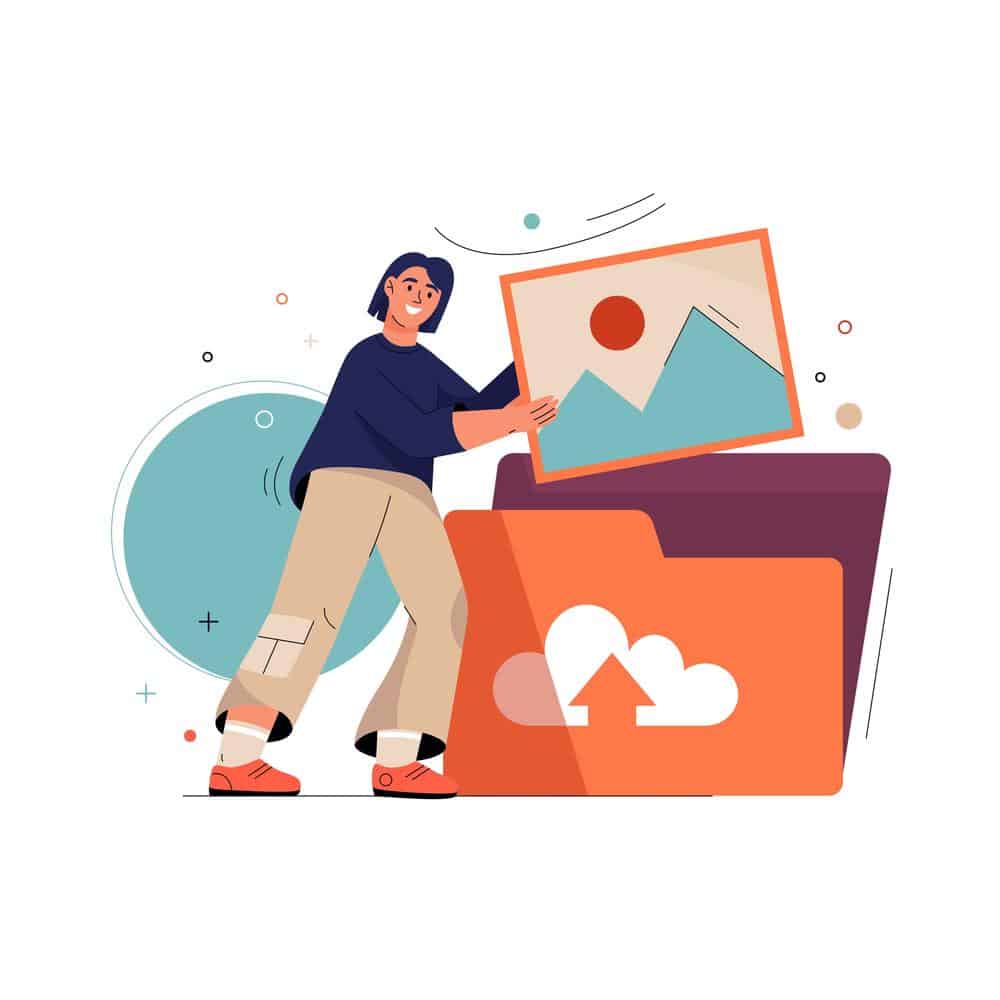 Use visual data to enhance your content. To support your point, you'll need to find relevant images.
Adding visuals to written content keeps your audience engaged and makes your lead generation efforts more interesting. Having multiple photos to split up big words and sentences makes it easier for readers to read and understand your content.
Visual content also helps in keeping visitors on your landing page for a longer time. It boosts visitor interaction with consumers by increasing click-through rates towards other parts of your website.
Why do consumers prefer visual content? You can induce joy, grief, shock, terror, or hatred just by using a picture that engages the audience. It is the power of visual content.
The writer frequently chooses the visuals and media for a content article to highlight their arguments or support references in the text.
Conclude Your Article
It is where you summarize your article at the end of your material. Don't forget to add the conclusion part. Keep your conclusion short and to the point.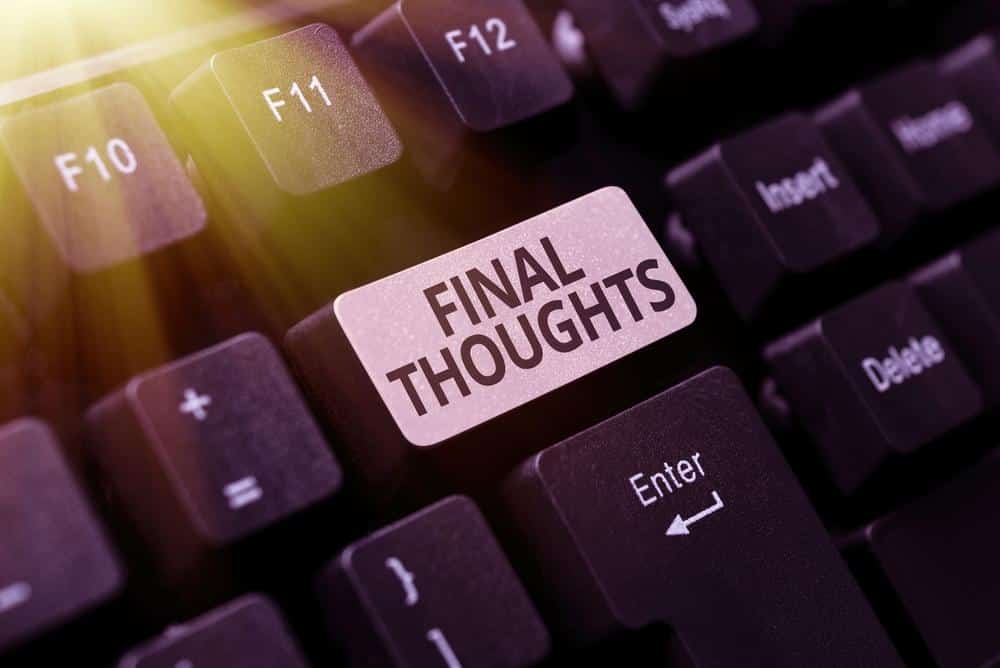 Don't introduce any new points in this part to confuse the audience. It is the point at which your article comes to a close, so take it slowly and steadily. The conclusion strengthens the article.
Uncompetitive and boring headers should be ignored
Some of the most overused ways to begin the last segment are phrases like "in conclusion," "in overview," and "in ending." Will you read a book if the final episode was titled "in conclusion"?
Understanding the Differences between Academic and Article Conclusions
Academic writing differs significantly from AP Style writing. We concentrate on writing blog posts and articles for clients in this article. Writing an essay and a thesis is very different.
The reader will better understand the piece's context if the issue is compared to something relevant.
Give examples of possible outcomes for the topic
You can also include a possible result that matches the topic. If you're writing a tutorial on a certain WordPress plugin, you can have the consequences of the reader's actions.
Keep the Call-to-Action in mind
Not every article will need a call to action. However, even a simple link to your YouTube account can push the audience to take action. If you want someone to do something more with the website, it's always worth putting it there.
Conclude on a special note. Let your users think about the final remark. The trick is to go over everything you said in the post while still leaving an impression on the reader.
Making the concluding paragraphs of an article will feel natural once you've established a strong flow. It's all about practice and repetition. Finding what actually works for your audience and replicating that success is the key.
Proofread and Edit Your Content
The final step is editing. Assuming you're performing your own editing, it is to go through your content with a fine-tooth comb.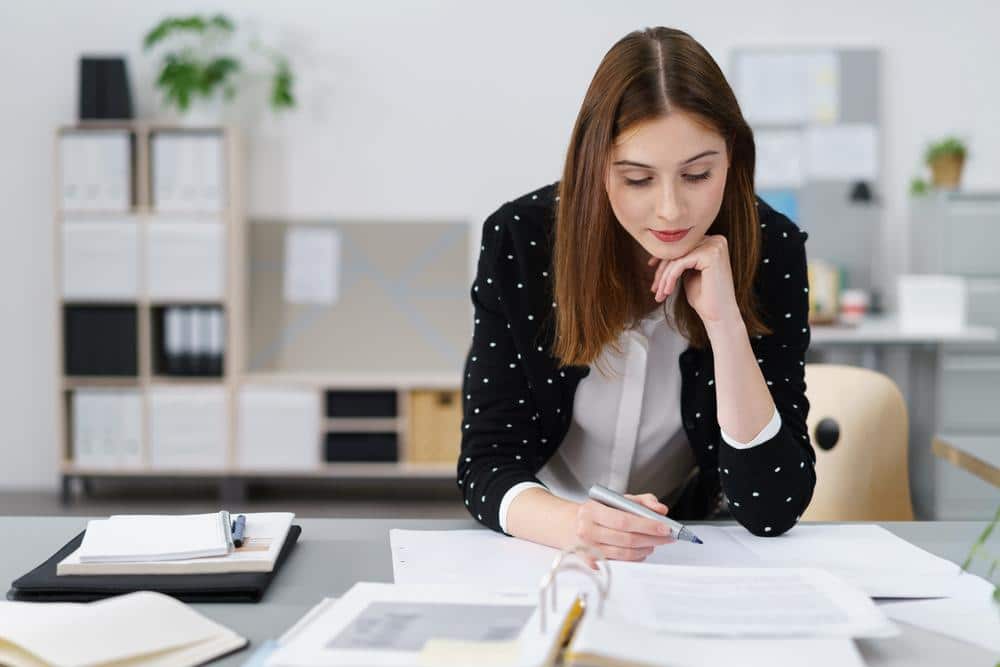 Editing appears to be simpler than it is. 15 minutes of editing might be more exhausting than an hour of writing since you must be so concentrated and pay such close attention to detail.
Here are some pointers.
Edit the next day. It will be easier to spot mistakes when your words are less fresh in your mind. However, your brain will automatically rectify errors while you're looking at them.
Change different font styles, sizes, and colors to make errors pop up. Change the font color every time you make a change to a sentence, and then double-check it when you're done.
Check the article with Grammarly. But don't follow every suggestion. Even Grammarly makes mistakes along the way.
While editing, one thing you need to check is plagiarism. Check plagiarism of your content to avoid chances of accusations. You can use tools like Check-Plagiarism or Editpad.
Read your article from beginning to end till there are no errors. It is boring but important.
If you have the option to edit an article after it has been published, read it one week after it has been posted. You'll almost definitely notice a mistake.
Avoid non-mistakes like rewording a totally acceptable statement when editing and proofreading. During the revision process, you did that.
You'll soon achieve the breaking point, which means you'll be making minor adjustments that waste your time and compromise your hourly rate.
Conclusion:
The formula-driven system is essential for successful content creators and writers. The more you know about content writing and its processes, the easier it will be to write engaging, high-quality pieces that your audience will appreciate.
It can help you improve organic traffic, quality leads, and income. Every effective piece of writing should have a logical structure, supporting ideas, and careful editing.
Use this 8-step process to create high-quality material faster and more efficiently. These steps in the basic writing process provide the writer a place to start.
You can use these guidelines every time you sit down to write new articles if you like brainstorming.