We are living in the era of Web 2.0. It's the younger brother of the original Web 1.0, the version launched in the 1990s.
So, this current era is one of the innovations such as smartphones, social networks, and global Internet access. The next phase isn't just supposed to be better. It's supposed to be decentralized and accessible to truly everyone.
It's a new model with innovations such as blockchain technology, a cryptocurrency market for people who want to buy Litecoin and more, and of course artificial intelligence. So how close are we to the realization of Web3 crypto? 
The meaning of Web 3.0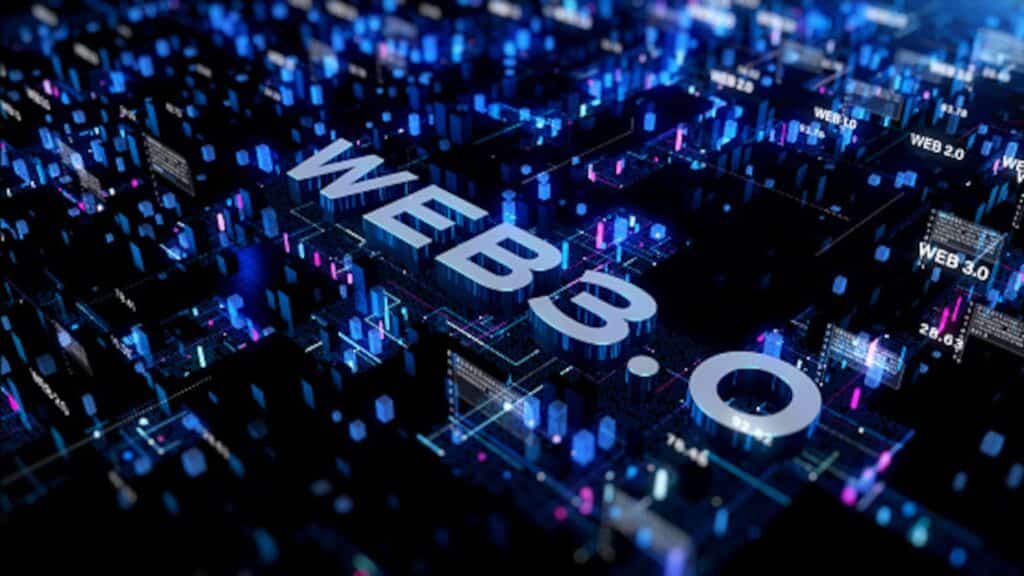 Three concepts define this next phase of the web's evolution:
Decentralization, so it works without the regulations and limits of any central authority.
Openness, meaning it will be accessible to everyone, no matter where and when.
User-friendly, since Web 3.0 will be transparent and it will encourage users to actively participate.
In this new version of the Internet, there are no experts or small groups in charge. The innovation of Web3 aims at being experimental and democratic. This will be possible thanks to the use of technologies such as artificial intelligence (AI), machine learning, and blockchain technology.
More and more, technology will mimic the way humans interact and the way they understand information. As a result, computers will produce more relevant results that can be used in many industries, from pharmaceuticals to advertising.
Another key element will be decentralized peer-to-peer networks to allow users to interact directly without an intermediary. This is already true of the cryptocurrency market, which is decentralized and an open network. The world will be more and more digital.
The potential consequences of Web3 crypto
This phase of the Internet goes beyond social networks, online shopping, and streaming. It will be more useful to users in many areas of their life, from work to free time.
For example, the concept of the metaverse has already been developed by tech companies like Meta and it's used in the sector of online gaming. With Web 3.0, users will also have more control over their personal data, making sure advertising companies don't get their hands on this data.
But Web3 crypto can also have its downfalls. Since it's decentralized, it also won't be regulated. So, there are higher risks for cybercrime and data breaches. Without a central control and intermediary, speculation can spread. Just like it can spread in the cryptocurrency market.
This characteristic is what worries some of the industry's experts who are deciding if they should jump into this wagon and how to invest in Web3.
How The Situation Is Evolving
According to research by Coin Telegraph on Web3 crypto, the potential of this innovation is endless. It can be both an advantage of a disadvantage. With each innovation come challenges for companies, investors, and users. 
"In Web3, traditional business etiquette often isn't followed. People will ghost you at the last minute or drop deals without any notice," said industry expert Angie Malltezi "people won't sign NDAs. There's a lack of long-term thinking and planning and, perhaps, simple immaturity."
In the choice of how to invest in Web3, tech giants like Google don't yet have a strategy. They are experimenting, hoping the next idea will stick. And the next brilliant idea could be right around the corner.
"Web3 is a shiny new thing — everyone wants to work on it. Real engineering is happening. Crypto security is hard, and people are attracted to working on hard problems," said Karl Jacob, co-founder, and CEO of Bacon Protocol to Coin Telegraph.
So, the first key steps in this innovation are blockchain technology and the development of the cryptocurrency market. But, while you can easily buy Litecoin and other currencies, the industry is already facing the first issues related to Web3 crypto.
"It's still a bit hard to pay people in crypto in the U.S.," said Hedge founder Sebastian Grubb, "also, we've still seen people wanting fiat for regular employment, so it's a mix of more infrastructure needed as well as demand." His suggestion? Do your research before joining Web3.
The next stop in the evolution of the Internet world and the digital future is Web 3.0. While its development is still in the early stages, its possibilities are obvious for everyone involved: tech companies, users all over the world, and even new career paths.
So, a new better Internet might not be right around the corner, but it's close enough.