Creating a secure environment for a remote workforce is vital for companies. Since the number of remote workers has been increasing day after day, remote work regulations become imperative. Companies can improve their remote security by using specific tools.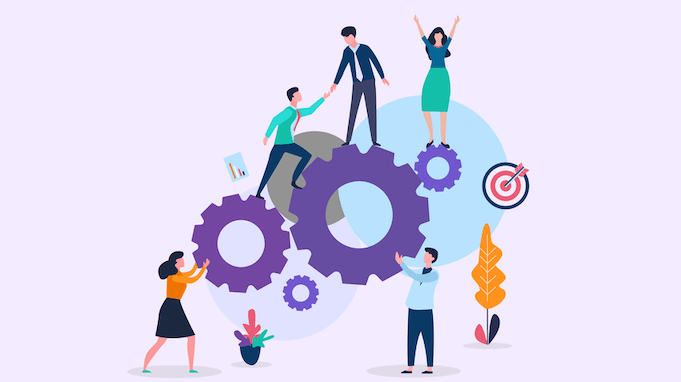 Managers want their colleagues to reach the internal company network without compromising on security and time. We know that accessing company resources and internal networks is quite important for remote employees. In case of any lack of access, remote teams can not maintain their business proceedings and it can cause them a disaster.
Accessing the resources and internal network is not adequate. Companies must be sure that these accesses are safe and secure. To protect company assets such as copyright, personal data, and other private information; access processes should be taken into account.
Companies can not provide total security just by warning their employees. They need further assistance such as security tools and consultancy firms.
Both of them enable companies to pursue a secure and safe business environment. In this article, we are going to explain the most popular methods to protect a network. 
Remote Work Best Practices
VPN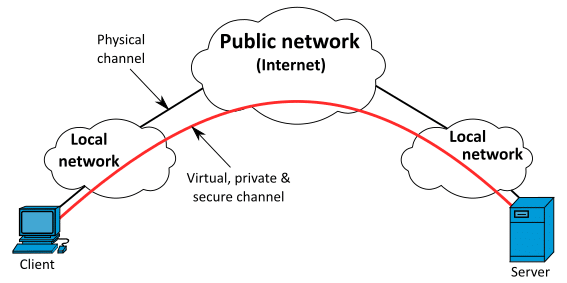 We can not deny the importance of VPN services in a business environment. As known by many, VPN stands for Virtual Private Network, enabling users to access networks via virtual tunnels.
Thanks to this virtual tunnel, the data that is sent or received can be protected from malicious attacks. Another benefit of a VPN is that it encrypts the data that you sent.
Even if a cybercriminal acquires your data he can not use it in a bad way. Although all these features are crucial and provide so many advantages to the companies, the benefits of the VPN can not be s-restricted by them.
First, you need to know that there are several types of VPNs available. VPNs are diversified according to their useful purpose.
For example, there is a VPN type that is called site to site VPN. It is highly recommendable for corporations. Because what site-to-site VPN offers is extremely useful for companies. You can find a further explanation of site-to-site VPN below.
Site-to-site VPN
This VPN also offers the same basic features as a standard VPN. But it provides further protection, especially for a remote workforce. The first reason for this is that site-to-site VPN facilitates network access.
Since the biggest handicap of remote working is that employees are not in the office premises and need to work from different places; they should access internal company networks regardless of their location.
Even if they are on the go or far away from the office headquarters, they do not need to be worried about their security. Installing a site-to-site VPN and adapting it to your work team facilitate access processes and your team can more focus on their business, not safety problems.
Another handicap of remote working is that employees can use their own devices sometimes. In fact, some companies implement the bring-your-own-device method and let their employees use their own devices for work.
Although it has some advantages such as relieving companies of financial burden, it also has some risks. Office devices can be considered safer. Because the IT team in the office can take care of the security issues and make their updates regularly.
On the other hand, when employees use their own devices they can neglect security tools and then use the same device for both office work and their personal work increasing the risk.
The good news is that site-to-site VPN offers a wide range of access to its user. From desktop computers to smartphones, site-to-site VPN can be operated. So, you do not need to be worried about your remote workforce's devices anymore. Once you adopt site-to-site VPNs and operate them properly, devices will not be a problem.
Authorization is another question when it comes to remote work. As we know that people should access office networks remotely, they will require access authorization. Companies must be sure that only authorized employees can reach sensitive company data.
If companies neglect the importance of access authorizations, it can cause bad consequences. Site-to-site VPN also offers unauthorized access prevention. To avoid unauthorized access to your resources and data loss, take these recommendations into account.
Zero Trust Adoption
Zero Trust is another way to set up a secure environment. Zero Trust means fewer privileges and more authentication. It is related to access authorities. We mention the access authorities above. Both VPN and Zero Trust can help your company to make regulations about this issue.
But, we can say that Zero Trust focuses more on access controls. Because it has emerged from the idea that more privilege causes more harm. Imagine a company that has so many remote employees in different departments. Each department required different internal resources and information.
If you give all employees permission to access all of the resources, you can not control who has which data. Instead of doing this, you can regulate their access permissions.
Zero Trust promotes the idea that giving each person access permission as much as they need. Do not give them further access privileges or you can not monitor and control their activities. Since Zero Trust is also an effective way to protect data and internal networks, it can work for remote work also.
Password Management Software
Password security is indispensable for a safe remote work environment. Even if you think that your team uses strong passwords for applications or networks; cybercriminals know how to decipher them.
So you can not trust your available passwords. To make your remote work environment safe and prevent your internal network from being revealed; you should try further methods.
There is password-creating software available that can create robust passwords. Taking help from software might be sensible for your remote worker's sake.
When your remote team has strong passwords for accessing your resources, you do not need to be worried about your privacy. Because even if it is not impossible for cyber criminals to decipher them, it is a faraway possibility.
Last Words
Remote work is a fact of our lives. Companies must adopt their procedures according to remote work requirements. The main question when it comes to remote work is online security. To provide your employees with a safe environment, there are several tools available that you can choose from.
You can implement one or all together. Although many of them will work, do not ignore the effectiveness of VPN solutions and adopt the proper VPN for your business.