Employees are incredibly important for a business, having a direct impact on the success of the said business. This alone should be a good enough reason to make their comfort and well-being a priority.
However, some employers are a little short-sighted in this respect; if you find that your company has a high employee turnover, then this might indicate that you aren't catering to your employer's needs. The comfier your employees are, the happier they are likely to be.
Happier employees will be productive employees who want to stay with your business. Read on for more information on why your employee's comfort should be a priority.
Employee Retention
Businesses that make the well-being, happiness, and comfort of their employees a priority tend to have better levels of employee retention. This is because the employees feel valued, and therefore they are more likely to stay with the business, and you are more likely to get their best work out of them.
When your employees stay in the business, there will be several benefits. For one, you will be able to have increased levels of productivity.
The longer employees work within a role, the more acquitted they will be in their day-to-day responsibilities. This means they will get better at the role and learn more as time progresses. Secondly, employee retention leads to the business saving money.
This is because you won't have as many empty roles that need to be filled. The hiring process takes time, preventing you from working, and leaves the role empty, which costs money through productivity levels.
You should ensure you are analyzing your employee retention rates. Look at the different levels from previous years, as well as on a month-to-month basis.
This will give you more relevant information that you can use to make informed decisions. You could outsource this work to an expert that can find the data for you, or this could all be outsourced.
Reducing Absenteeism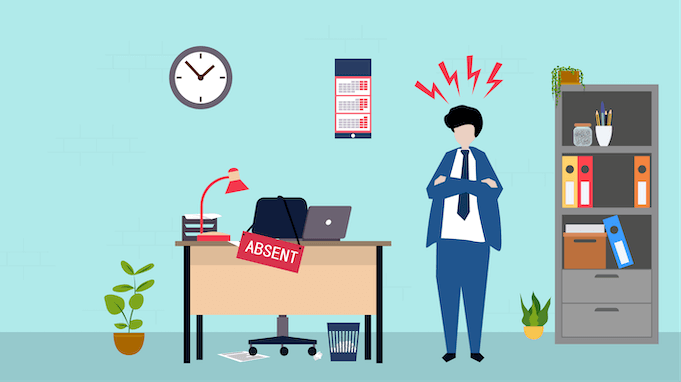 Bouts of illness, whether mental or physical, obviously often lead to absences. High levels of absenteeism can cost your business money. However, by taking the necessary steps to improve your employee's working environment, you can reduce these levels and save the business money as well as reduce productivity losses.
You can ask your colleagues what would make them comfier at work. This can be done by conducting surveys. Surveys can be conducted anonymously so that you can get more authentic answers. The comfier your employees are, the more likely they will be able to work within the workplace.
You should also find out what exactly is the common reason for absenteeism within your business. When you have more of an idea of why your employees are off each time, you may know what sort of policies you can introduce. There will be some things that are unavoidable, but it's worth doing all that you can.
Better Productivity & Higher Morale
Healthy, cared-for employees are often happier, too, and happier employees are often more productive. They have higher levels of motivation, creativity, and drive. Therefore, looking after your employees helps to ensure that they will provide you with their best work.
Workplace morale also goes a long way in ensuring employee retention. Low morale often occurs when employees feel overlooked or undervalued; catering to their comfort helps to ensure that this doesn't happen.
As you can imagine, the comfier an employee feels in a role, the happier they will be. This should be one of the main priorities that you have as a manager. You can create team-building exercises and tasks that could help with building up levels of morale.
As mentioned earlier, you could also look to complete surveys to find out how to increase morale levels. It may be related to the quality of work they do or even the quantity. Ask them what could help. It may sound obvious to say, but money is also a great motivator.
Prioritizing Your Employee's Comfort: The Tips
In order to ensure that you are prioritizing your employee's comfort, you need to consider their needs and whether or not the business has been striving to meet them. Your employee's needs can be divided into two subsections: mental and physical. Their physical needs are arguably easier to cater to than their mental needs.
Their physical comfort tends to refer to heat and food for the most part, as long as you are ensuring that their working environment is comfortable in terms of temperature and that their workstations are ergonomically designed.
And finally, if they have access to refreshments throughout the day then these basic human needs should be fulfilled.
Older buildings are notoriously difficult to heat, which is why it might be worth considering commercial electric heaters, which can be found online.
Their emotional or mental needs are a little more difficult to cater to. Arguably, the best thing that you can do for your employee's emotional needs is to ensure that they feel supported. They need to feel like they can come to you with their issues and that you will be willing to help them.
Your employees are also entitled to sufficient downtime and break to avoid burnout. Be aware of the legal requirement, as well as what additional benefits you can offer via extended breaks.
To Conclude
Your employees are the most valuable resource that your business has, and they deserve to be treated as such, especially if you want to get their best work from them. Ensuring that your employee's needs are met will be unique to your business and the working environment.
It is crucial to create a positive and comfortable work environment. You will find that your employees will leave if that is not the case.
Striving to fulfill your employee's needs doesn't have to be a challenge. If you aren't sure where to start, ask your employees for their input. Conduct relevant surveys or with HR specialists to find out exactly what your team needs to feel more comfortable in their role.