Recent world events have reminded all of us that we need a side hustle. Putting together a blog would also provide you with passive income. By sharing what you know and love, as well as taking the time to study what you're curious about, a blog can give you the chance to learn and grow both as an expert and as a writer.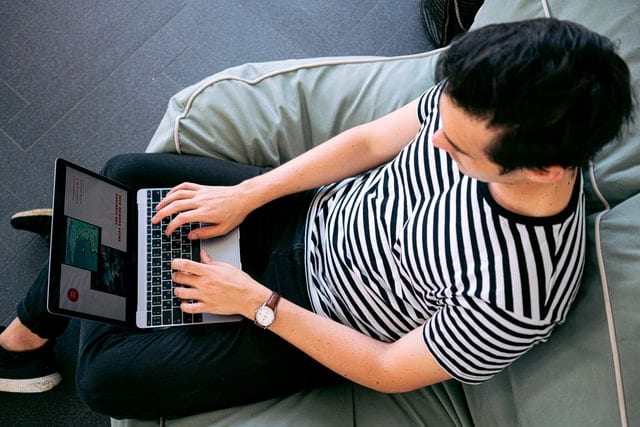 Love your topic
Your first few blog posts will be exciting to put together. However, if you don't love your topic, your blog will soon become a chore. As we all have enough chores, make sure that your blog theme
has wiggle room enough to let you follow topics you enjoy
can easily spider web out into new topics
has a good chance of growth
Writing a blog on how to choose summer movies for your children will probably not give your blog a great deal of longevity. Writing a blog on how to find fun family entertainment that won't break the bank has a lot of treads. Once you have a wonderful topic, look for social media groups that center around your topic so you can create shareable content.
Write Quality Posts
Don't be worried about creating long posts. It's a TL;DR world. If you have 3 terrific ideas for crafts with your toddlers on a hot or rainy day, write something short and energetic.
Keeping your headlines clean and concise will draw readers in. If you can make your first item enticing by asking questions that the blog post will later answer, you can actually enjoy more traffic by sharing an article that will draw the curious reader in.
Again, it's about finding your market and sharing helpful data. If you'll eat rice and beans for a month for the chance to travel to Greece, both recipes for rice and beans and ideas about what to pack for a trip to Greece will be pertinent. Variety and real-world answers always bring in readers.
Use a Consistent Format
Many bloggers also have day jobs, families, children, spouses, and pets to care for and answer to. If you know that you can always find the time to create and share a 3-point blog post once or twice a week, your format has been decided. Put a number in the title and keep your introduction extremely pertinent to real-world events.
In mid-2022, many people are looking for ways to save on groceries or feed their families while staying on budget. If your blog theme is cheap family fun, why not generate a blog post on stretching a dozen eggs? You can create one blog post on the many uses of a hard-boiled egg, another on the ways to use canned veggies in quiche, and the steps it takes to help your older child learn to cook an egg.
Not only can you share information that is pertinent and entertaining to your current audience, but you can link back to your earlier posts while you promote your "Cooking for Beginners" cookbook. Pair the cookbook with matching chef hats for kids, moms, and dads to extend your marketability.
Share Quality Information in Small Chunks
Consider also creating very short narratives to help you share just one idea at a time. If you don't have a TikTok account or a YouTube page, these short snippets of data can be a starting point.
If your blog is all about crafting, create a single post about how you turned your sliding closet door into a floor-to-ceiling corkboard. Show off the materials, tools, and the finished project. Of course, use a teaser to remind folks to check out your blog for more in-depth ideas.
Use a Theme You Can Expand
If your theme is frugality, your blog can easily move from a huge house to a tiny apartment and from a rented space to a forever home. You can share quality information about budgeting, managing debt, recycling, and repurposing.
Can you write about a wonderful lobster dinner? Of course! You can also talk about the homemade cake and the hand-decorated gift wrap that your children created while you grilled lobster tails for your spouse's birthday.
This goes back to writing about what you know. If you're really passionate about frugality, you know it's about savoring the sweetness of every aspect of life rather than penury and struggle. The joy you share in your blog posts doesn't have to be based on spending a lot of money, but your readers will celebrate the sweeter things with you if your passion shines through.
Track Your Numbers
If you started your blog to help folks, it may feel odd to use software that can help you track your numbers. Instead, focus on the fact that you are creating a community and you want to watch it grow and help your readers support one another.
You may love to upcycle thrift shop clothing. Of course, what you find in your local store will be very different from what a shopper in another city, state, or nation will find. Show off how your vintage purse can be dressed up with a second-hand chain or a used scarf. Present photos of your beautiful skirt made of ties or bandanas. Ask your readers to show off their latest find and invite kind comments about how those items could be combined or rebuilt.
Do get serious about watching the comments. If you can only write two blog posts a week, check the comments daily and be ruthless about deleting anyone even remotely abusive. There are some sad, scared folks out there just looking for someone to pounce on. Do not tolerate this on your blog. You will lose loyal readers quickly.
Use Side Display Ads
PPC ads used to be the way to monetize your blog, and if you have enough traffic, they can bring in cash. However, a negotiated display ad with a retailer in your niche can pay quite a bit more.
Do use ads that scroll along the side instead of banners that pop up over your text. Why go to the trouble of writing it if you're just going to cover it with an ad? Why irritate your readers who now have to struggle to get rid of the pop-up to continue reading your stuff? Side ads and top banners may bring in less, but they will allow you to get your message across.
Become an Affiliate Marketer
Do make sure that you market items that you would find helpful if you were coming to your blog for the first time. If your blog is all about how a single female can DIY her own home repairs, write an article about paint finishes and link readers to
the best roller for flat paint
the cleanest brush for trim paint
masking tape that actually works
a manageable screen repair tool
If you have a retailer that is supporting you, you may need to specialize in their tools or products. Go into these relationships with great care. While many big box stores can transfer products back and forth, there are brands specific to one retailer. You may fall in love with a tool line that only Home Depot sells. As a Lowe's affiliate, you may find yourself trapped in a contract you can't support.
Create Videos
A short and simple YouTube video or TikTok video on the interesting stuff your blog discusses in depth can go a long way toward getting your content across. There are folks who struggle to absorb what they read. A video just works better for their thought process.
Be patient with yourself. Share your bloopers. Blogs are often a source of learning for the visitor. Being able to say to your readers that you know a lot about decorating cakes but next to nothing about filming the whole process can add a great element of fun. Of course, there are YouTube videos on how to create a YouTube video.
Sell Classes
While your blog may be your main method of communication, adding classes to your posts for an additional fee can do a lot to boost your passive income. Once you record a class and can share it with your readers, the money keeps rolling in as they share it with friends.
If you don't know how to make a YouTube video, don't try to film your own classes. Lighting, audio, and camera placement will quickly become a problem for you as you try to focus on your amazing skills. Hire someone to help you manage the tools it takes to make a great video that will be worth paying for.
Closing Thoughts
Your blog posts will be free to many readers. The data about how many readers you have and what they click on will help as you grow your blog. However, you will need to be aware that your work will take time to pay off. Keep going!