Instagram reels have been gaining a lot of popularity lately and for good reason. They're a great way to show off your creative side, and they can also be a great source of income. That's right, you can actually earn money from Instagram reels. And in this article, we're going to show you how to get paid for reels on Instagram.
Instagram's Reels feature has taken the social media world by storm, with 2 billion people interacting with the feature every month. With projected Monthly Active Users set to reach 2.5 billion in 2023, it's clear that the popularity of Reels is only set to increase.
You know what, India is the biggest user base for the Reels feature, showcasing the cultural diversity of the app's audience. Instagram's popularity has also been increased by the Reels, with Brazil seeing a 4.3% increase in usage following the feature's debut.
Gen Z, who is a major driving force behind the popularity of social media, perceive Reels and TikTok as "essentially the same," with 87 percent of them sharing this view. Influencer marketing is a major feature of Instagram, with the app boasting micro to MEGA influencers.
Additionally, users can now upload Reels up to 90 seconds, which brings greater creative freedom. It's no wonder that Reels get 22% more interaction than standard video postings on Instagram, making it a crucial tool for businesses and individuals alike to engage with their audiences.
How To Make Money With Reels On Instagram:
You Can Monetize Instagram Reels With Reels Play Bonus
If you're a creative content creator on Instagram with a good number of followers and engagement, you may be eligible for the Reels play bonus program. With this program, you could get paid to create short 15-second videos for use in the Instagram Reels feed.
What is Instagram Reels Play Bonus?
The Reels Play Bonus is a great feature that content creators can enjoy on Instagram. After your Reels gets a certain number of views within a particular time frame, you will receive a payout as a Reels play bonus.
The objective of this feature, mentioned by Instagram, is to provide creators with a way to earn money directly through the platform rather than depending on sponsorships from brands or affiliate programs.
Initially, the Reels Play Bonus was only available to creators who got an invite and were based in the United States. However, Instagram is working on rolling out this program globally so that creators worldwide can benefit from this feature.
It's a great opportunity for creators to monetize their content and expand their income streams while showcasing their unique talents and skills to a broader audience.
Who is eligible for the Instagram Reels Play Bonus?
To be eligible, your account must be in good standing and you must have a minimum of 10,000 followers. If you meet these requirements and are interested in applying, simply fill out the application form on the Instagram website.
How does the Reels Play Bonus work?
To earn money from reels on Instagram, you must opt in after receiving an invitation and fulfill standard Creator tool requirements such as confirming ownership and providing legal information.
After setup, a payment is received for up to 150 Reels at the end of 30 days. However, paid, sponsored, or partnership Reels will not be qualified for the bonus.
Also, if you're within the 24-hour window post-publishing, you can make Reels that were earlier ineligible for the bonus eligible again.
The Reels play bonus program is a great opportunity for content creators to get paid for their work, so don't hesitate to apply if you're eligible!
Brand Collaboration
If you want to start earning money from your social media following, there are a few things you can do to optimize your profile.
First, take a look at your engagement rates. If you already have a decent number of followers and are seeing good engagement on your posts, that's a great sign that people are interested in what you have to say.
Next, start exposing yourself to platforms like Upfluence, which connect influencers with brands who are looking to collaborate. Finally, make sure you're creating quality content that your followers will actually want to see.
If you can do all of these things, you'll be on your way to making some serious cash from your social media account. Several influencers are earning anywhere from $100 to $500 per post, depending on their niche, follower count, and engagement rate.
Earning With Affiliate Marketing
Selecting a niche for your affiliate marketing business on Instagram is key to your success. By being focused and deliberate about who your ideal customer is, you can more easily create content that resonates and drives conversions.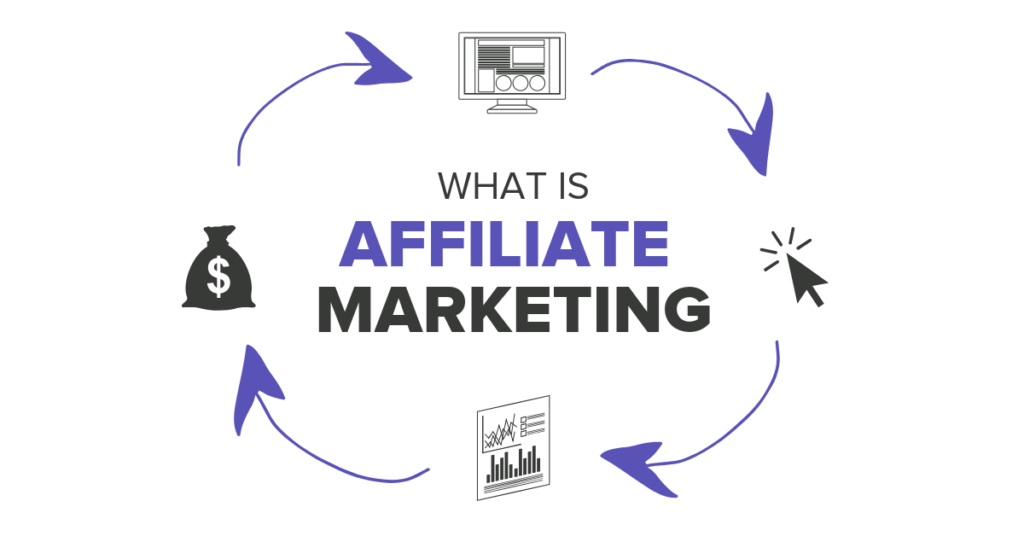 Your niche should be something you're passionate about – something you know well and can speak to authoritatively. When you've selected your niche, research the best affiliate programs and networks to work with.
Look for programs that offer high commission rates and that align with your brand values. Once you've found the right affiliate program, craft eye-catching posts to promote products or services from your merchant partners.
Use attractive visuals and strong calls to action to encourage your followers to click through to your merchant's site. And finally, make sure to monitor your results so that you can optimize your approach over time. By following these steps, you can build a successful affiliate marketing business on Instagram.
Selling Your Products Or Services
If you've got products to sell, social media is a great place to start increasing your sales organically. You can create content that's centered around your product and get people interested in what you have to offer.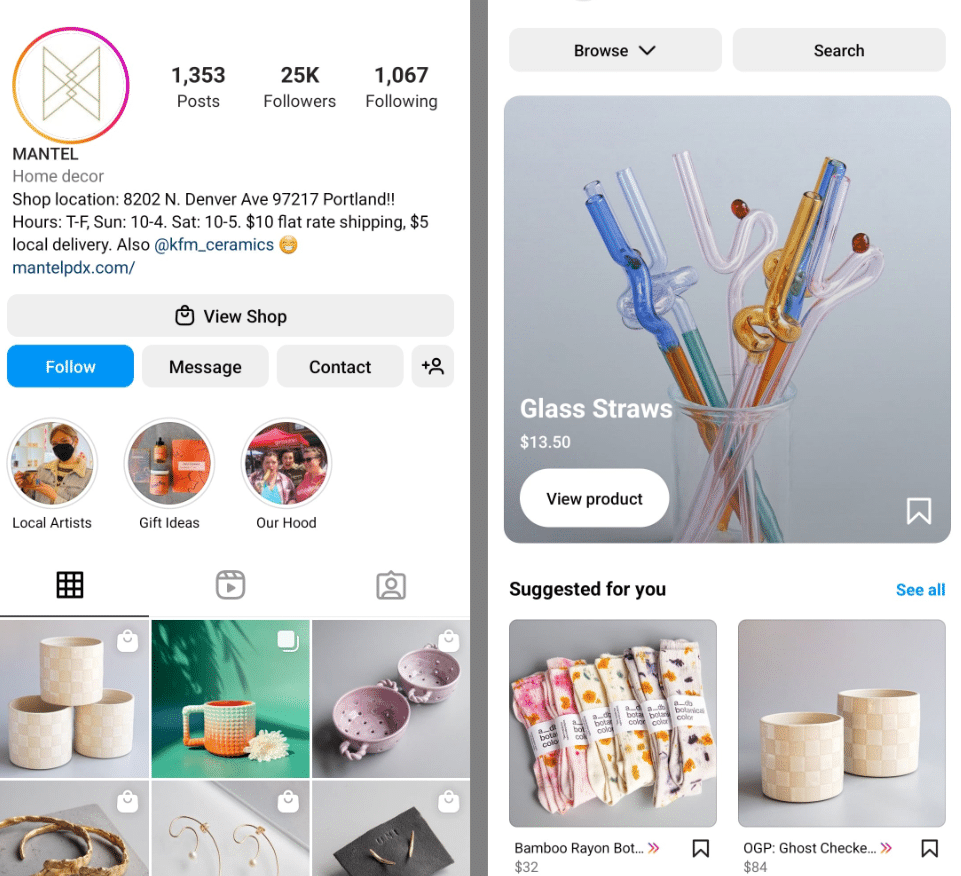 If you don't have a product, no worries! You can still sell your services on social media platforms like Instagram. People are always searching for talented individuals to hire, so why not put yourself out there? You never know who might be interested in what you have to offer.
Getting started with selling on social media is easy and, best of all, it's free! So what are you waiting for? Give it a try today.
Drive The Traffic To Your Site/Channel
Instagram is one of the most popular social media platforms with over a billion monthly users. And while it's primarily known as a place to share photos and videos, it can also be used to drive traffic to your website or YouTube channel.
One of the best ways to do this is by creating Instagram Reels. Reels are short, engaging videos that can be up to 15 seconds long. And unlike other types of content on Instagram, you can include links to your website or YouTube channel in your Reels.
This makes them an ideal way to promote your content and drive traffic to your site. Plus, if you have a product or service to sell, you can use Reels to build an email list of potential customers. So if you're looking for a way to get more traffic to your site, Instagram Reels is a great option.
What exactly is the program?
Well, if you are a creator you may participate in this program and you will receive money directly from Instagram.
Instagram has also revealed some requirements to earn money with this campaign.
Does Instagram Pay You For Reels?
Have you ever wished you could get paid to post on Instagram? Well, your wish may soon be a reality. Instagram is currently testing a program that would allow users to earn money from their Reels.
Under the proposed system, creators would be able to set a price for their Reels, and viewers would be able to purchase them through in-app purchases. The amount of money that a creator could earn would depend on the number of plays and engagements their Reel received within 30 days.
Though the program is still in the early stages, it has the potential to provide a new revenue stream for creators. And who knows, maybe one day we'll all be able to make a living from our Instagram posts!
Wrapping Up
If you're looking for ways to make money from Instagram, creating a reel is definitely one of the quickest and most efficient methods.
It may only take an hour or so to put together, but if it's done well and catches on with your followers, you could start generating revenue in just a few short months. Thanks for following along – we hope this guide has helped give you some ideas on how to create viral content that makes money.
Do you have any questions or thoughts? Let us know in the comments below!