Here are Top Freelance websites 2022. Freelancing is not just a part-time job nowadays and it has become the norm of getting more income than ever. A person who doesn't believe in a 9 to 5 job and needs to work in their own hours and the conditions, do full time freelancing and prefer it over anything else.  More and more people are joining this crowd and getting work from all around the world, at the comfort of their homes.
See Our Top Freelance websites 2022
But, if anyone is looking to join the freelancing community, it's not that simple. One needs to establish their expertise first and then get clients who will see the work first and pay later. This can become hard as there is no assurance of the payment and fraud cases are increasing to cheat the freelancers on a regular basis. That is why here, we suggest some of the best freelancing websites from where you can do your work at peace of mind. See Our Top Freelance websites 2022:
1.Upwork:
A paramount of all freelancing websites. They have the finest of the finest freelancers who can work for you and deliver the best results. With up to the mark security, and quality of the work, client and freelancer can rest assured as money will be in hand of Upwork. With the hourly and entry-level projects, work is easy to obtain. And hence many are getting used to it and are finding it useful. Upwork is one of the most top rated professional workplaces where you can find genuine work seekers and freelancers.
Upwork take 20% fees from your work account for first 500$ and then 10% for a lifetime in between 500$ to 10000$. It is among the Top Freelance websites 2022.
2.Freelancer: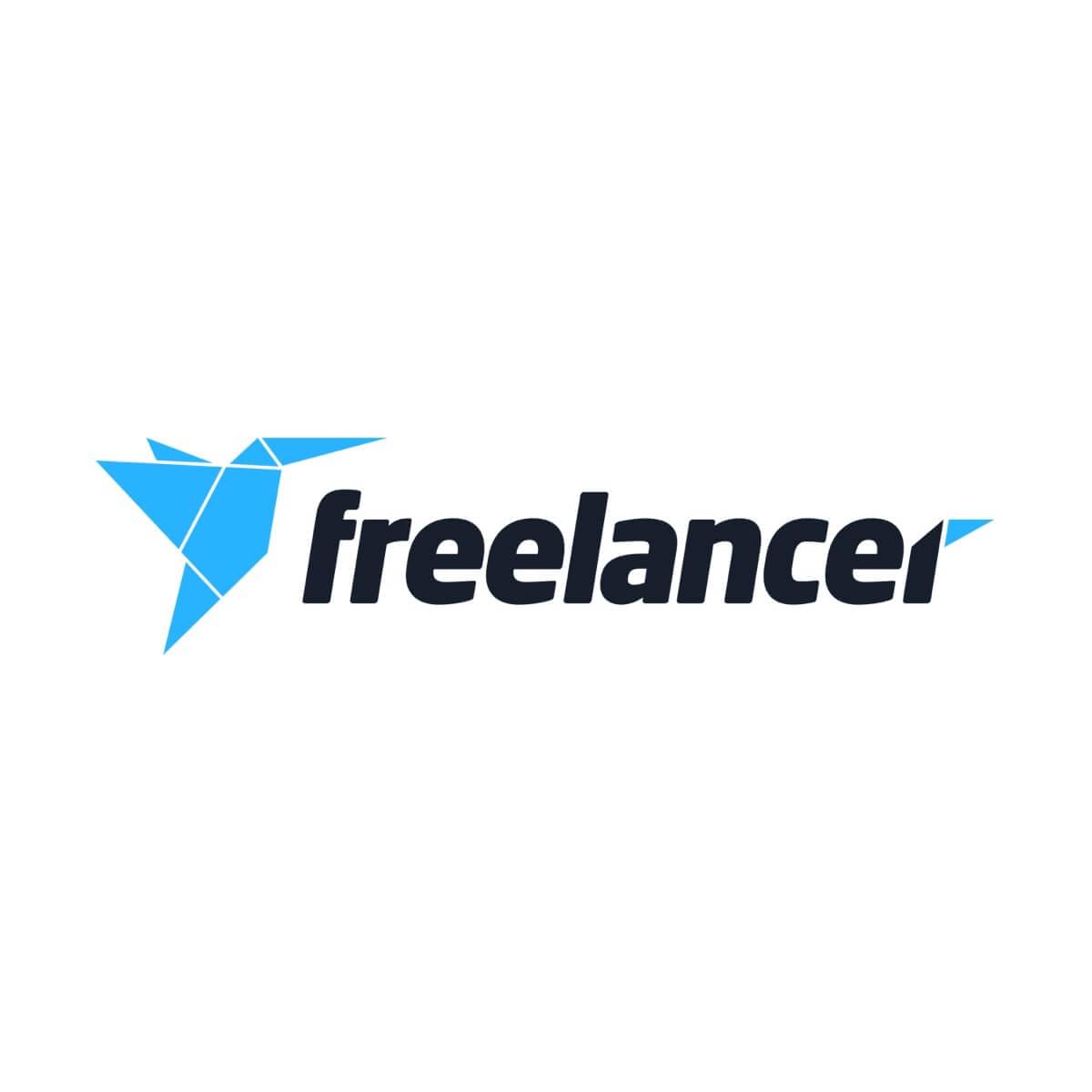 This is one of the largest freelancing platforms on the internet. With millions of freelancers and work seekers from all over the world, they have a unique algorithm which can detect the bid quality and thus the bidder who has the highest quality of bid gets a chance to secure the project first, rather than on first come first serve Freelancer has one of the highest amounts of job work posts and that is why getting a good work is not that hard on this platform. It holds the second position in Top Freelance websites 2022.
Freelancer charge 10% on the project and 3% on the hourly project, hourly project charges may vary.
3.Fiverr:
It's also a freelance platform but with little difference. Instead of freelancer looking for a client and their job request, in fiver client look for a suitable freelancer. Every freelancer needs to make a gig, where they need to describe the exact service they provide on the given rates. The menu range starts with 5$ and it raised by the expert level. The gig is one type of proposal to all the clients who may visit the profile of freelancer registered on this site. The freelancers can add their sample work and describes what service they are going to give. It holds the third position in Top Freelance websites 2022.
Fiverr take 20% of the fee, as in for 5$ work, fiver will take 1$.
4.Peopleperhour:
As the name suggests, the work and the work providers are available on an hourly basis. People per hour choose their freelancers very carefully. In order to get a profile in there, one needs to put their credentials; and previous work samples. Once the team analyses the work and the profile, they will approve it.
People per hour provides high-end freelancing work and basic hourly rates start at 10$ per hour. The fee amount may differ every time until you reached 50$ in the month. It holds the fourth position in Top Freelance websites 2022.
5.Toptal: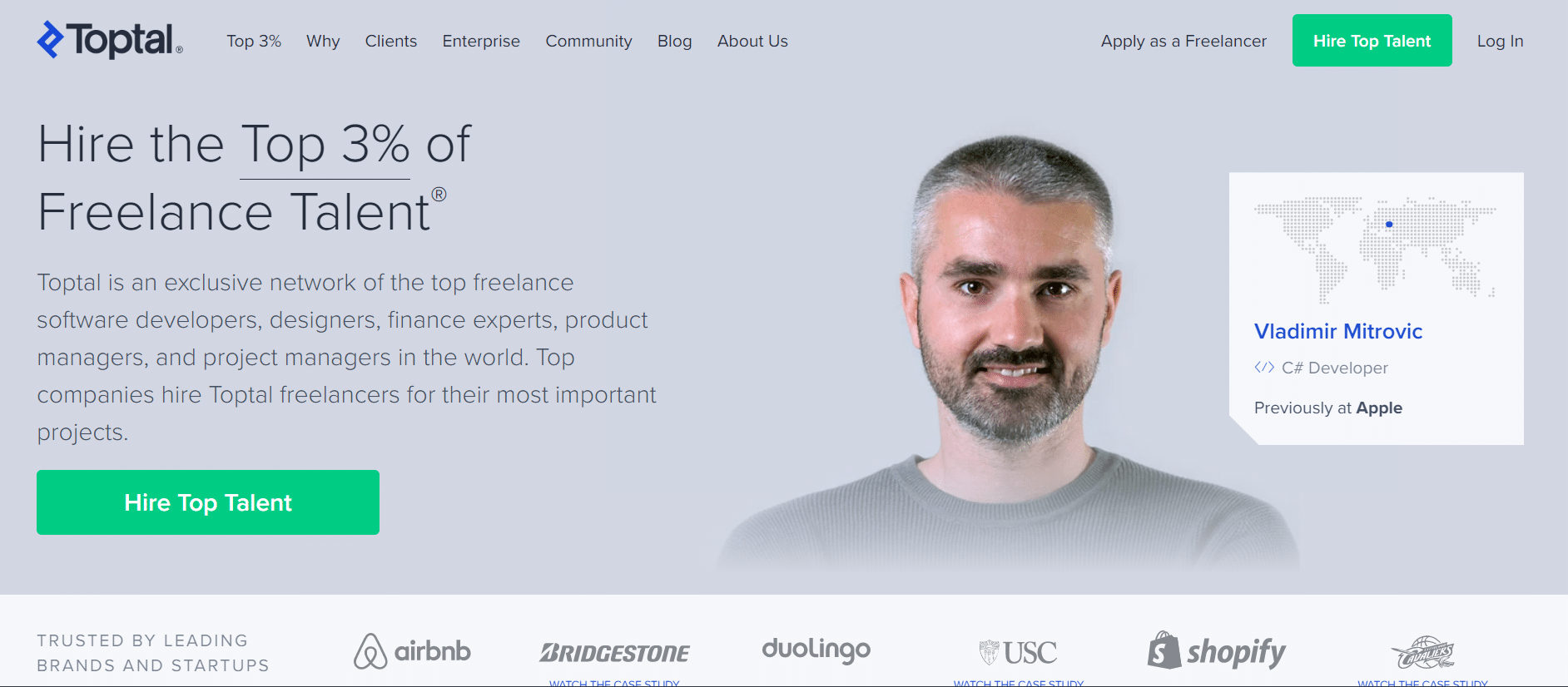 They proudly write on their front page "work with top 3% of freelancers." They have a very secure and thoroughly checked application to give entry to any new freelancer. There are tests and interview followed by the application If the applicant is best at their skills only when the platform will approve them. They have a wide range of high profile clients and work on expert level work.
Charges of the toptal are different for part-time to full-time and hourly basis, as they only work with high-end clients, the rate is comparatively high. It holds the fifth position in Top Freelance websites 2022.
6. Twine
Twine is a freelance marketplace where freelancers are connected to paid projects and ongoing work.
They specialize in the creative and digital sectors and have a global community of over 350,000 freelancers in our database and a high volume of new jobs available to them on a weekly basis.
It's free to post a job ad and you only pay when you hire one of their talented freelancers for your project. All of their freelancers are vetted before they're allowed onto the platform to ensure we only have people of the highest quality.
They also have to provide a portfolio of work that is verified by them and their profile has public reviews so companies and individuals alike can see what they are like to work with.
Finally, they also protect payment for both the freelancer and the company/individual. When you hire a freelancer, you are required to pay a deposit which is held in a secure payment system until the freelancer has sent the final project files and they've been approved.
7.WorknHire:
It is one of the Indian based freelancing services and is helping freelancers all over India. It has covered most part of Indian clients and their needs. They do not have any control over posting of work as work charges can be different every time. They have also a safe deposit of assignment funds and secure transactions. It holds the sixth position in Top Freelance websites 2022.
Worknhire takes 5% of service charge and it could vary from project to project.
8.Guru:
One of the oldest freelancing platform, which is operating from the year 1998 and have millions of clients and freelancers on its board. It has a wide range of work from the web, IT, Android/iOS, management, engineering, and They have proposals backed by freelancer profiles, which client evaluates and award the same according to specific requirements. They have workroom where the client and freelancer can talk and set milestones. It holds the seventh position in Top Freelance websites 2022.
Guru charges 4.95% to 8.95% whichever is relatable to that.
9.99design:
This platform totally works around designing There are logo designs, app designs, T-shirt to stationery designs that are included among the other so many varieties of design services they offer. One of the key features of this site is the contest part, where the client put the contest of an idea for the logo and freelancers participate with their entry and the client will choose the best design and award them the prize money. It holds the eighth position in Top Freelance websites 2022.
As this is a premium designing freelancer's site, the price range is a little bit higher and can be found on the website page.
10.Envato Studio: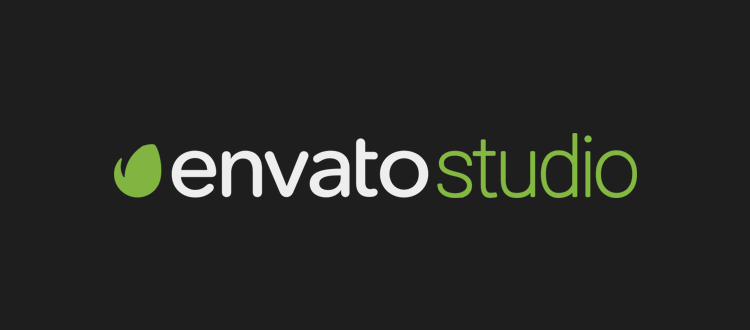 It was founded in 2007 as microlancer and since then it has grown exponentially. With a wide range of premium freelancers proving their services like designing, software development, copywriting, etc., they handpick their freelancers and select only those applicants who seem fit to join the team.
They have an option of Fiverr like job posting where clients search for freelancers and select one of them according to the specific priorities and requirements. Everything is online and they have over 4 million freelancers working for them right now. It holds the ninth position in Top Freelance websites 2022.
It's not surprising when they ask a 30% service fee at Envato studio.
11.Trulancer:
Also based in India, this freelancing marketplace has global clients and freelancers working with them. With top of the line customer service and easy to use user interface, the Trulancer has become the face of new Indian freelancer's biosphere. They have a safe depot option in which clients will deposit money when they expect the proposal\bid from the freelancer and release it when work is completed. Because of that, both parties can feel assured for their reliable earning and spending. To chat and interact they have workstream, which operates as a medium between client and freelancer.
They charge 20% of the fee and have many interesting referral programs for new users. It holds the tenth position in Top Freelance websites 2022.
12. Simply Hired:
The best thing about Simply Hired is that you can search for independent jobs nearby. In addition, there is a list of the best salaries and a tool to calculate your rate. This is useful for the reference point for a particular job that you want to perform. You can also create a resume on the website and learn a lot from your blog.
13. DesignCrowd:
DesignCrowd is a personalized design market where companies and organizations can realize their ideas through crowd sourcing. DesignCrowd is a platform where you can receive numerous quality suggestions from artists around the world. DesignCrowd invites over 600,000 freelancers from around the world to design competitions.
When you publish a design contest that costs $ 79, you can get more than 50 drawings from different designers. The rotation of the project is also fast, allowing you to set a deadline of 3 days, 5 days or 10 days.
Design Applicants may also create a shortlist of designs and provide constructive feedback to bring the design reality closer to their intended design, or ask for additional polishing of the winning design. Once you have selected your winning design, you will receive full copyright to the design files.
Quick Links,
Conclusion: What You Think, Which Is The Best Freelancing Websites Of 2022?
Please share your thoughts about what you liked most in these top freelancing websites 2022 and gives a thumbs up if you like this article.