The popularity of Twitch, a platform for live video streaming, has skyrocketed in recent years. About 31 million people every day using Twitch. So, it's more than important to know how to get more viewers on Twitch.
When Twitch was originally launched in 2011 as a fork of the streaming site Justin.tv, individuals interested in broadcasting gameplay from video games made up a sizable portion of Twitch's initial user base. However, it has expanded to include more varied content, such as online concerts, knitting circles, and other creative endeavors.
After the pandemic (2020), Twitch experienced a meteoric rise, thanks to millions of restless gamers who found solace in the platform during lockdown.  At the moment, there are 140 million monthly unique visitors to Twitch. 
Twitch's special combination of fun and friendship has made it an Internet sensation and a major participant in the field of video production. However, being a content creator is a tough job. Getting more views is a real struggle for a Twitch broadcaster
To simply understand Twitch's algorithm, it is all about discovering new content and engaging users with relevant content. As a result, users are more likely to continue going to your channel since they are being shown streams that are relevant to them.
10 Proven Tips To Get More Viewers On Twitch: 
Use Good Audio Quality
If you want more viewers on Twitch, your audio has to be excellent.
The majority of viewers would tell you that good sound is more crucial than fancy visuals. It's OK to have a somewhat fuzzy video, but a shrieking, annoying stream is just unacceptable.
It isn't necessary to shell out hundreds of dollars for cutting-edge audio gear in order to create high-quality live streaming on Twitch. Standard headset microphones will suffice as long as they are of decent quality.
To achieve clear and noise-free audio, invest in a good mic and a pop filter.
Here are our top 10 tried and tested methods of attracting more viewers on Twitch and expanding your following:
Offer Value to Your Audience
What would it be like to watch a streamer if there was complete silence? Wouldn't that be boring? Here are a few ways to interact with the audience and offer them value.
Giving Them Rewards
Any viewer would like to feel appreciated! They invest a lot of time in you and they deserve some rewards. Offering freebies and discounts is the best approach to get people interested in watching your channel.
Ask Questions
The audience wants to know they're being heard. Put the focus on them by asking about their experiences and opinions. In doing so, you'll be able to build your audience and keep them around for more of your content. Having additional conversations around their answers is always a good idea.
Welcome the New viewers
One of Twitch's most appealing features is the ability for viewers to communicate with one another. Having the ability to talk to the streamer and other viewers in real time is a great social feature. 
Users will appreciate the kind greeting you give them very much. We've established that communicating with the streamer is important to the audience, and this is the first step toward that end. In addition, welcoming a new user is a great opportunity to kick up a discussion, giving all of your viewers a voice. Your viewers are like your visitors at your shop and you owe it to them to engage in conversation.
Promote Your Stream on Social Media Platforms
You can utilize social media to promote your Twitch channel and attract new viewers. Engaging with brands on social platforms also leads to fun sponsorship deals.
Here are some of the most common methods for attracting new viewers to your Twitch channel: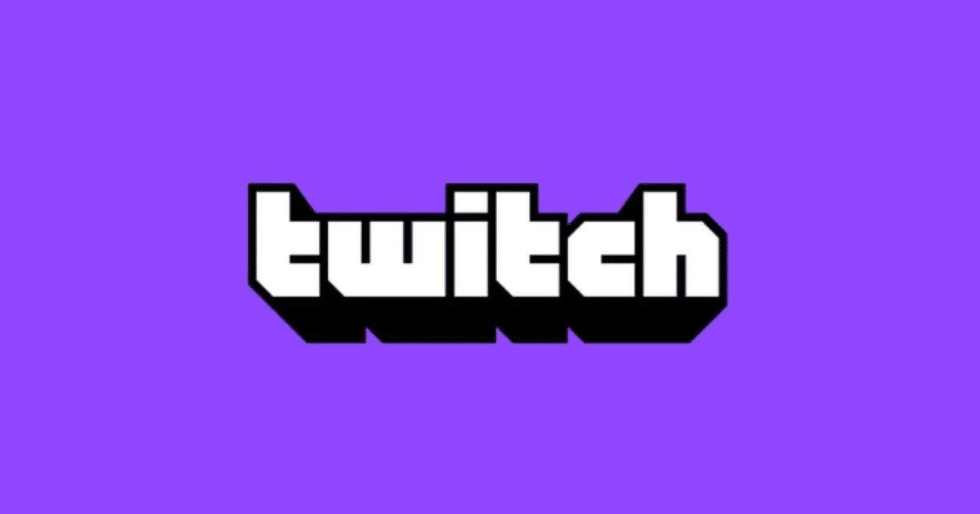 Tiktok: What you can do to promote your Twitch Livestream is film short segments, give them a catchy title, and post them on YouTube and Tiktok.
Reddit: The best way to become involved on Reddit is to actively participate in discussions, whether by adding to existing threads or starting new ones on subjects that interest you.
Instagram: Anybody whose content relies heavily on visuals will find Instagram to be a very valuable advertising tool. Hence, Instagram will benefit all Twitch streamers. Showing your streaming setup and giving a tour of your studio are a few ways to give new viewers a window into your life, and the platform is perfect for sharing this kind of material.
Twitter: If you aren't on Twitter, you're losing out. Twitter is a fantastic platform for announcing forthcoming broadcasts and engaging with viewers and other streamers. Find your people by following accounts and discussing things you care about, and keep in touch with them to get your name out there. It's also important to use appropriate hashtags on Twitter.
YouTube: Last but not least, spread the word about your Twitch broadcast on the world's most popular video-sharing website; YouTube. YouTube contains a wide variety of videos for every taste and length of time commitment.
Examine your streams after each broadcast to cull the most interesting and engaging segments. Make them files and post them on YouTube so that your work is available to a wider audience.
Avoid Streaming at Peak Times
The peak time of day for Twitch users often occurs at 4 PM Eastern Time. The flip side of streaming at peak hours/times is that you'll have to go head-to-head with Twitch's most popular broadcasters during their busiest hours. It's probable that viewers will prefer to watch a fresh Ninja stream over you playing a comparable game if they have to select between the two. 
Streaming for the small hours based on your time zones also works. However, this may vary depending on where you are and who is your target audience. For instance, Streaming on the weekend evenings might be appealing for kids since parents often allow their kids to stay up longer on the weekends.
Use Stream Themes and Alerts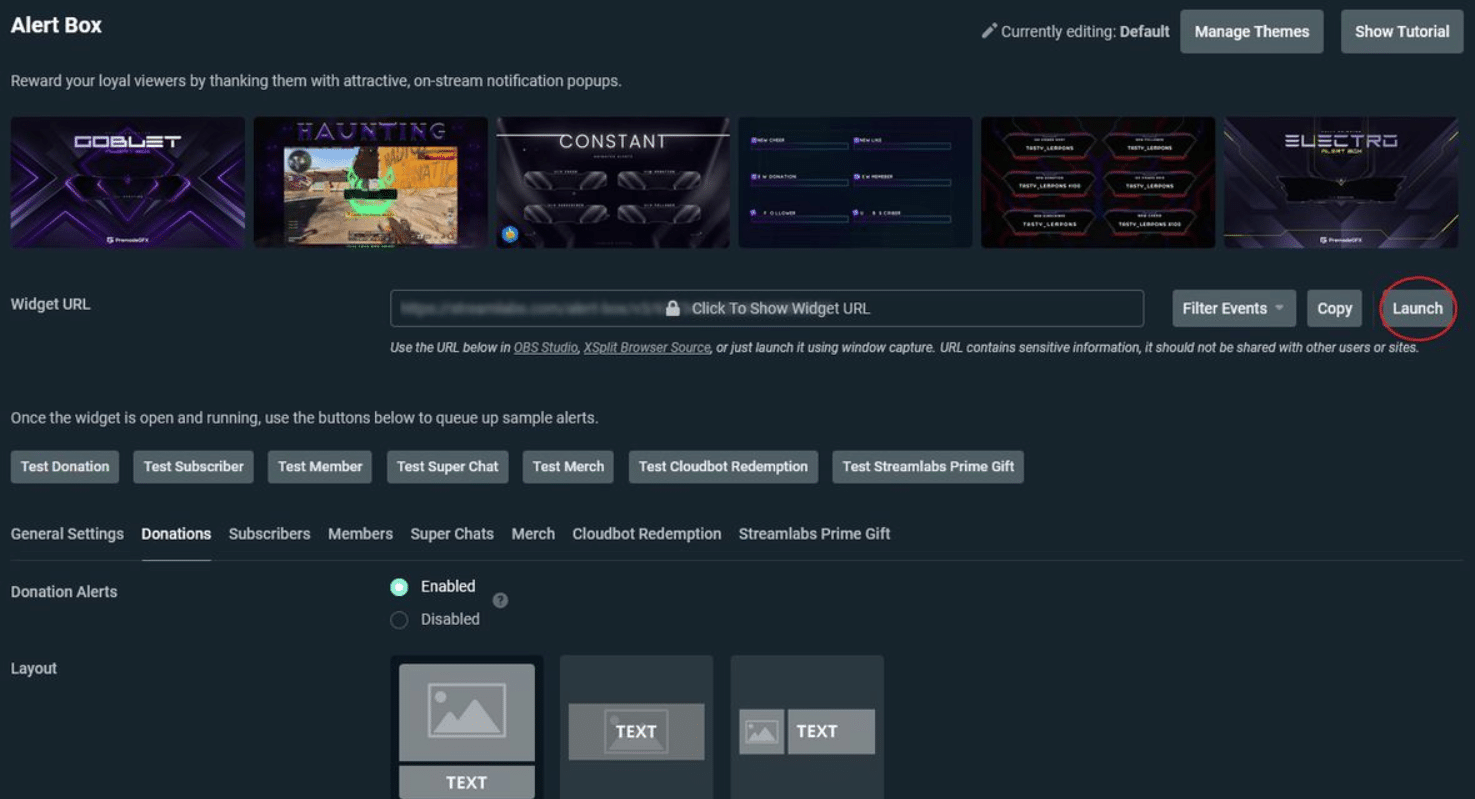 Not only do alerts let you know when something new has happened on your channel, but they may also be utilized to break up the flow of your broadcast, which may be just what your viewers need if they're becoming bored.
Because most streamers wait until they have a respectable number of followers before setting up alerts, having alerts that are truly unique can help you stand out from the crowd.
You'll get an edge over competitors and win praise from both potential and current customers by getting things in place early.
Pick the Game You Are Good at
The only focus for a Twitch creator has to be on attracting a loyal following. If you want to stand out from the crowd, all you need is a distinguishing quality or look that others can't ignore. Then, tailor it to your target audience by including their interests.
For a player to build a fan base, you can choose a game that reflects your own preferences. This will aid in identifying your ideal viewer and shaping your streaming strategy accordingly. Hence, pick a game that you are pro at.
TIP: Avoiding already-popular games (Fortnite, Warzone, and Grand Theft) to broadcast on Twitch is a simple method to attract new viewers.
Instead, new broadcasters should focus on playing less popular games and games they are really good at. Choose a game that isn't quite as popular but has less streaming on Twitch at any one moment. They'll boost your stream's discoverability, bringing in more loyal viewers.
Use Custom, Engaging Thumbnails and Titles
Making a name for yourself on Twitch requires a high degree of originality/customization, which should come easily to you. Your Twitch feeds require captivating headlines and eye-catching thumbnails if you want to attract a new audience. 
Create attention-grabbing headlines for your broadcasts to increase viewership. Don't be a boring moniker. Create your own thumbnails to give your viewers an idea of what to anticipate from each broadcast.
But stay away from clickbait; it often does more damage than good. You can also test and trial using different titles on different videos. You can then check which ones did well for you.
Network With Other Streamers on Twitch
If you are ignoring the power of networking, you can never gain extra viewers. Hence, discover more streamers in your niche whose content you like. Consider following other streams whose audiences are comparable to your own. Connect with them on social media and then promote their channels by linking to them on your own.
It's possible that they'll return the favor by promoting your channel in their own broadcasts (which means getting new viewers in return). You may even work together on streams with shared interests.
Ask Friends and Family to Watch Your stream
To quickly and simply increase your viewership, ask your close friends and relatives to check out your live broadcasts. It goes without saying that having loved ones join you in streaming will increase your overall viewership.
You'll get new followers, which will increase your stream's discoverability. Having an audience increases your video's visibility, even if most of your viewers are merely close relatives and pals passing the time.
Setup a Discord Server for Your Twitch Channel
Discord features a well-developed and intuitive interface, making it ideal for any creator to communicate with their audience.  software. The Discord channel will allow you to communicate with your Twitch viewers one-on-one and create the road for you to spread the news about your channel in the future.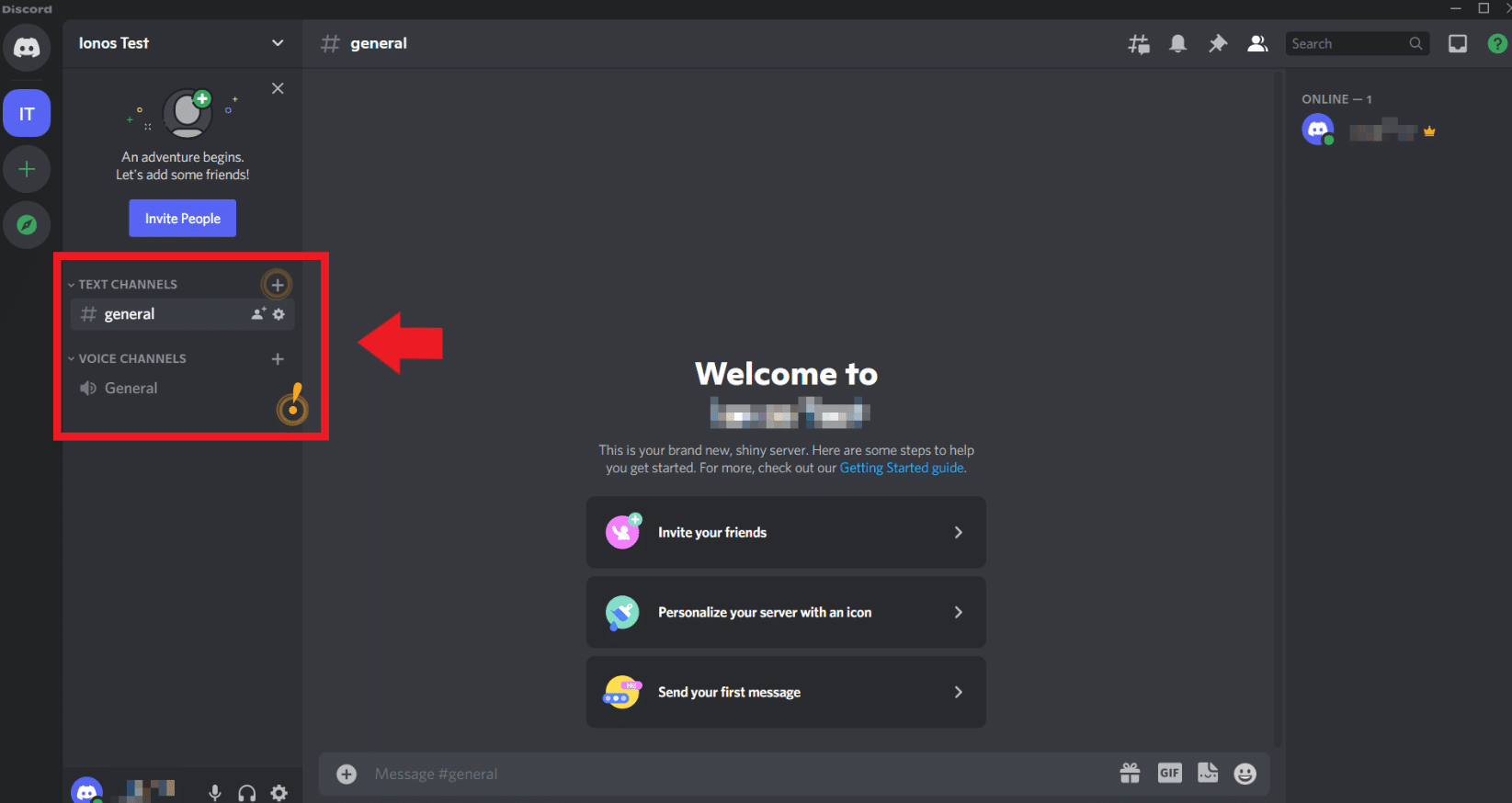 It's not only about attracting viewers but also about retaining them, hence creating a Discord server for your Twitch channel is an important step.
You may let your audience know when you'll be coming live, offer them a preview of what to expect, and make a special broadcast or viewer stream request on Discord.
Do you need to buy Twitch viewers?
There is a lot of debate among content creators about whether or not it is a good idea to pay for Twitch followers. You should know that Twitch discourages it and may cancel your account if you are found.
Rather than looking for a fast trick, it's important to prioritize organic development. You want real people to follow you and interact with your content, therefore buying fake and non-genuine followers is pointless. Avoid doing this at all costs, as observant Twitch viewers will quickly call you out on having phony followers.
How To Get More Viewers On Twitch: Conclusion 
Keep in mind that gaining followers takes time as you explore these strategies to market your channel. Just keep rolling along, and remember that the journey, not the destination, matters most as you grow your brand.