How often have you heard or read the term "content is king"? This notion is particularly applicable in the digital age. Content writing has been one of the most effective marketing strategies since the advent of new media. Here I've mentioned 7 free content writing courses that will help you to enhance your writing career.
It is also, understandably, a very popular job choice among millennials. After all, it's the first step toward becoming a digital nomad, meaning you'll be able to work remotely for firms all over the world from the comfort of your own home.
Being a successful content writer, on the other hand, is not for everyone, especially when working remotely. To deliver quality work, the writer must be sincere and disciplined in order to stick to deadlines and avoid shortcuts like plagiarism or you can use services where you can pay for paper as EssayService to deliver quality work to your clients.
You don't have a boss that is constantly staring at you and reminding you of pending projects. You are your own boss, and you must have the ingenuity to meet all of your obligations.
Furthermore, digital media is constantly changing, with new trends and technology emerging on a daily basis. As a result, in order to stay relevant in the market, a content writer must continue to master new abilities.
If you're already a content writer and want to take your job to the next level in 2023, check out these free content writing courses online:
Free Content Writing Courses Online:
1. Fundamentals of Digital Marketing by Google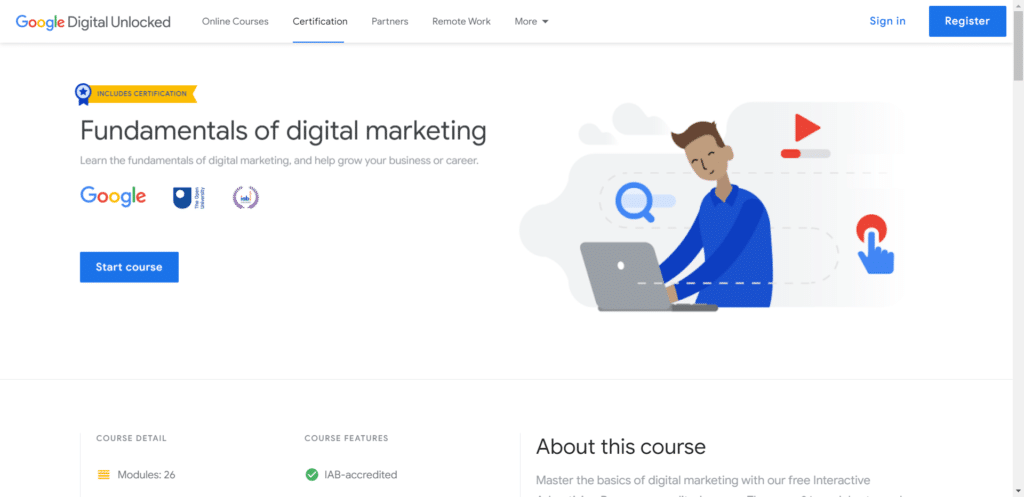 Learn the fundamentals of digital marketing with Google's free Fundamentals of Digital Marketing course. The Interactive Advertising Bureau Europe and The Open University have both accredited this course.
The course consists of 26 courses prepared by Google's top teachers. Practical activities and real-world examples are included in the modules. This course will help you better grasp digital marketing KPIs and become a better content strategist and writer.
2. Become a Better Blogger by Skillshare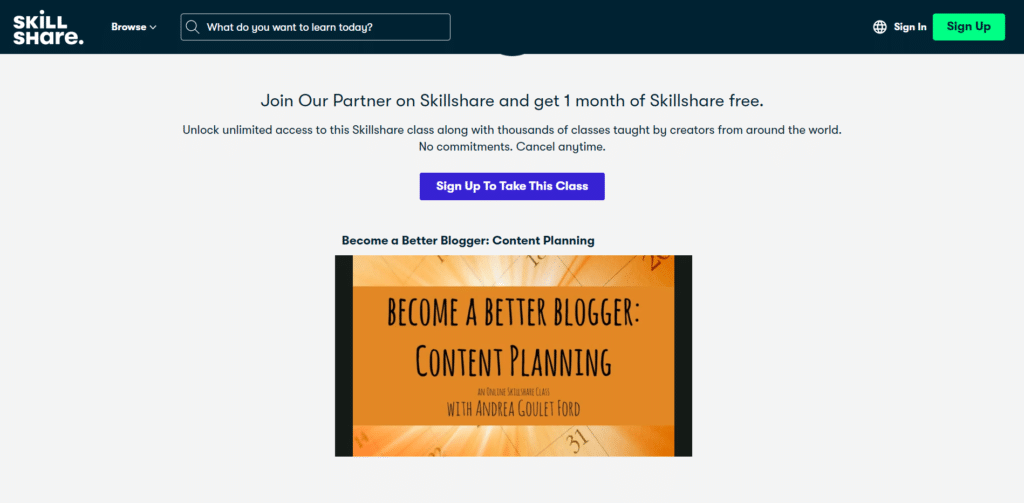 Become a Better Blogger is a popular Skillshare course taught by Andrea Gaoulet, Co-Founder & CEO of Corgibytes. Bloggers and influencers will love it. Starting a blog is simple, but maintaining content quality and reader engagement is difficult.
There are 12 videos in this course (57 minutes each). These videos will teach you the fundamentals of becoming a great blogger. In addition, new Skillshare customers get a month of free and unlimited access to all of the company's courses.
3. Content Writing Certification by Hubspot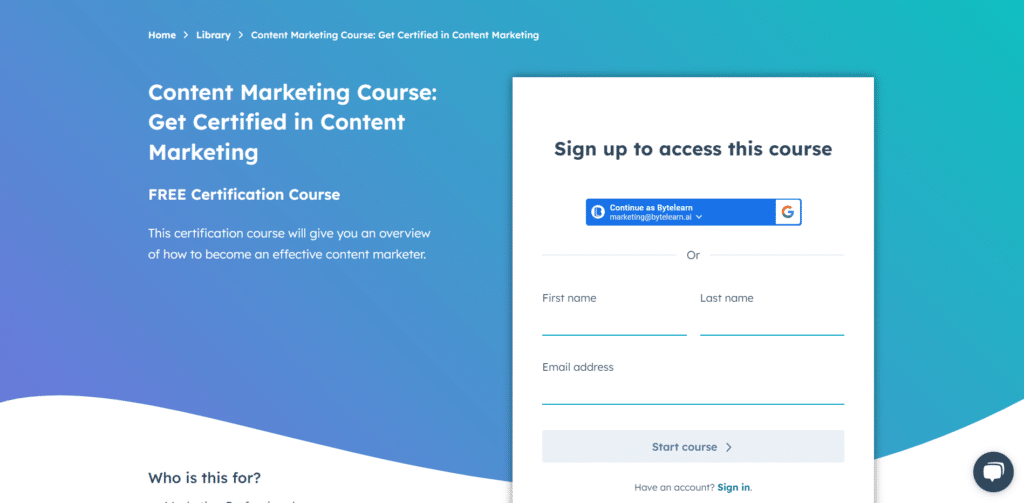 If you want to take your content writing talents to the next level in 2019, Hubspot's Content Writing Certification course is for you. This course will show you how to develop a scalable content strategy for your company and how to convert visitors into leads.
This online course covers everything from content strategy and creation to repurposing and promotion, as well as analytics. It improves your article-writing skills and provides you with a professional edge. You can also assess your progress by taking an online exam following the completion of the course.
4. SEO Training by Udemy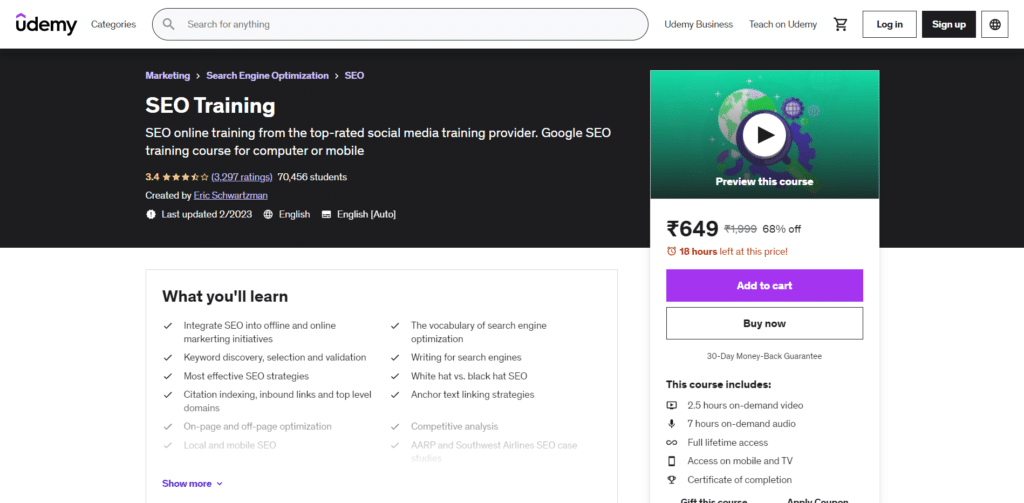 This should be your next step if you know how to generate original, cohesive content and have mastered writing skills in a variety of genres. Content marketing and search engine optimization (SEO) are inextricably linked.
SEO-friendly content ranks higher in search engines, resulting in a more targeted audience. Eric Schwartzman's SEO Training on Udemy is a free course. It gives you the tools you need to master SEO and advance your content writing career.
5. Writing for the Web by Open2Study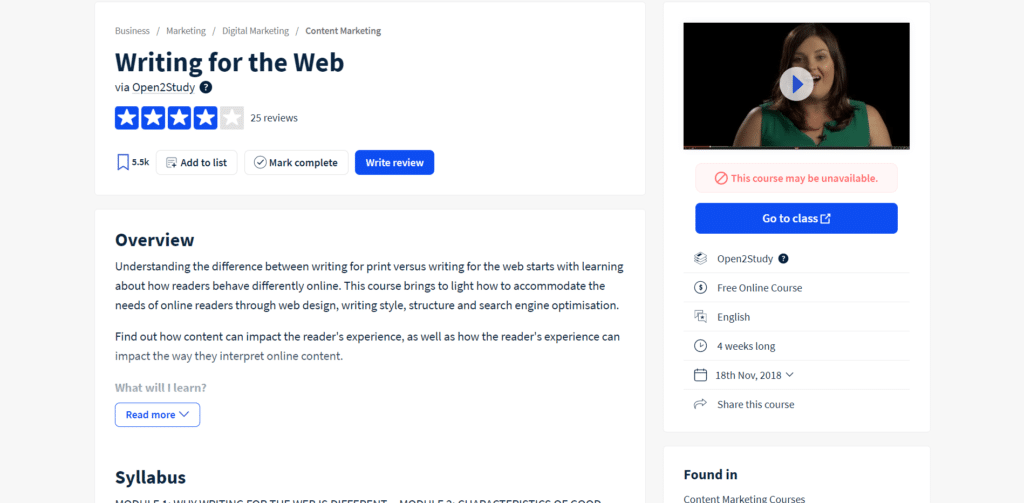 Frankie Madden, a senior user experience consultant at Stamford Interactive, offers a course on Open2Study called Writing for the Web. Another excellent course for content writers. This online course will help you improve your content writing skills, and when you finish it, you will receive a certificate of completion.
To stay current, you must consistently improve your content creation and digital marketing skills. These courses will show you how to come up with new content ideas, develop captivating web material, and repurpose it to get more leads and customers.
6. Content Marketing – Certification Course by University of California (Coursera)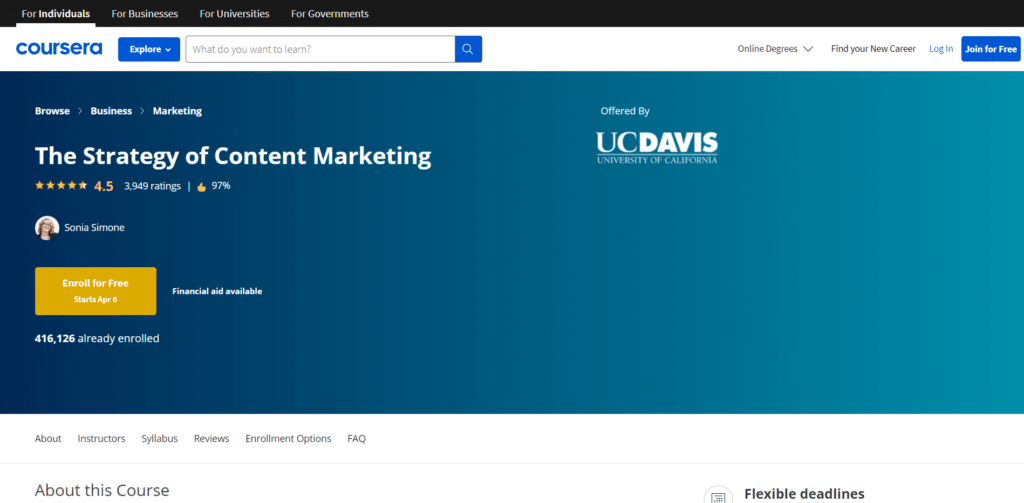 This course is offered in collaboration with Copyblogger by UC Davis. You'll learn everything you need to know about brand visibility and creating your personal brand through content marketing after you enroll in the course. Sonia Simone, Chief Content Officer at Rainmaker Digital, is an educator who has already trained over 41,000 students.
You'll learn how to use the 7A framework to produce content and implement a marketing strategy that generates potential business leads in this course. To develop highly targeted marketing efforts, you'll learn how to recognize and segment your buyers in their buyer journey. You'll walk through the course material with tests and assignments, followed by certification. If you want to learn more, we recommend reading an insightful Coursera review about this platform.
7. Content Marketing Masterclass: Create Content That Sells (Udemy)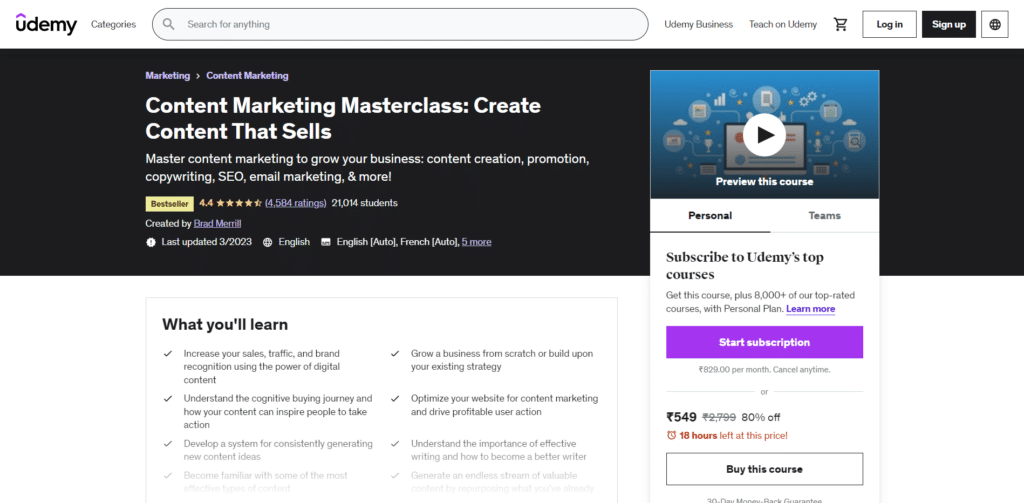 There are no prerequisites for enrolling in this workshop. Once you've signed up, you'll be able to learn everything there is to know about the broad digital environment of content marketing. You'll learn about marketing foundations and how content production can help your brand stand out.
In this course, you'll learn how to use email marketing, SEO best practices, campaign building, content promotion, and social media platforms to get people to recognize your brand to drive traffic to your website.
Brad Merrill, the course instructor, is an entrepreneur and the CEO of Merrill Media. He has aided a lot of startups and established businesses in rethinking their content marketing strategy in order to get better outcomes.
Bottom Line: Free Content Writing Courses Online
So, these are my 7 free content writing courses, let me know what you think of them in the comments below.