Many factors can contribute to poor writing skills, including a lack of exposure to good writing models, a lack of practice, and difficulty understanding the basic building blocks of grammar and composition. In some cases, students may have difficulty with fine motor skills, which can make it difficult to form letters and words on the page.
However, the most common reason for poor writing skills is simply a lack of practice. Writing is a very complex skill. That said; it does require the ability to organize thoughts, use proper grammar and punctuation, and express oneself clearly.
As with any other skill, it does take time and, of course, some practice to develop proficiency. Unfortunately, many students do not get enough opportunities to write in school, at home, or in their leisure time. Because of this, many students never develop the confidence or competence needed to write like top essay writers.
What are the Best Strategies to Develop College Students' Writing Skills?
College students need top writing skills because they allow them to develop their thinking and argumentation skills. It is in college where the students are encouraged to think critically and challenge traditional ideas. Writing is one of the best ways to develop these skills.
College students also need strong writing skills if they want to enjoy successful careers. Many jobs today require employees to write reports, proposals, or memos. If you do not have the capability of writing well, chances are high that you won't succeed in these positions.
So, how can college students develop their writing skills? Here are some of the best strategies:
Get plenty of practice
As we mentioned, writing is a complex skill and takes quite some time to hone. Nonetheless, it's well worth the effort. Good writing can improve your grades, help you get better jobs, and even make you more money.
Getting plenty of practice is the best way to become a better writer. Write whenever you can, whether it's for just fun school assignments or work.
When you write more, you actually boost your odds of becoming a top writer. So don't be afraid to put pen to paper; the rewards of becoming a great writer are well worth the effort.
Read a lot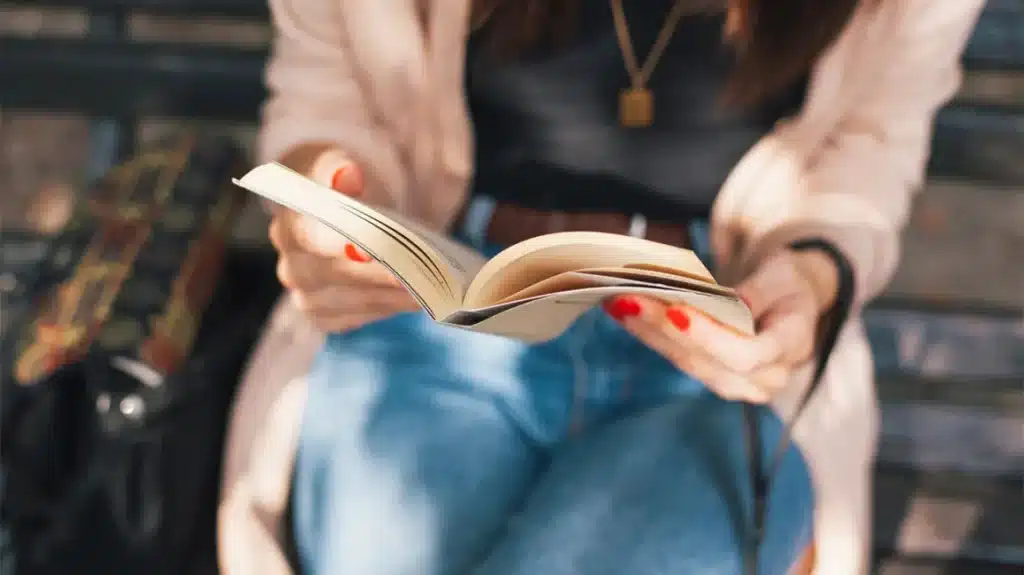 To improve your writing, one of the best things you can do is to read as much as possible. By reading, you'll be exposed to different ways other writers express their thoughts and put together sentences.
You can then use these examples to improve your writing skills. Not only will reading help you to become a better writer, but it will also give you a greater understanding and appreciation for the written word. So ensure you've set aside enough time each day to curl up with a good book.
Get feedback
No matter how good you think you are at writing, there's always room for improvement. And one of the best ways to improve your skills is by getting constructive feedback from others.
Whether it's a fellow student, a teacher, or even a professional editor, hearing what others say about your work can give you valuable insights into areas that need improvement. In addition, getting feedback can help you develop a thicker skin, which is essential for any writer who wants to succeed.
After all, not everyone is going to love everything you write, and being able to take constructive criticism will only make you better. So if you're looking to improve your writing skills, seek feedback from those who know what they're talking about. It could be the best thing you ever do for your career.
Get college essay writing help
While some students prefer to write their college essays independently, others find that getting help from a professional can be a great way to improve their writing skills. There are several benefits to getting help with your college essay, including:
First, when you work with a professional writer from sites like assignmenthelper.com.au, you will have the opportunity to see how they approach the task of writing an essay. This can help you get valuable insights into the different ways you can structure your essays.
Second, working with a professional writer can also help you better understand college-level writing expectations. By seeing how a professional tackles the task of writing an essay, you can better understand what colleges are looking for in terms of style and substance.
Finally, getting help with your college essay can also help you to save time. With a professional writer by your side, you can focus on other aspects of your application, such as your test scores and extracurricular activities.
So if you're feeling stuck with your college essay, don't hesitate to enlist the help of a professional writer. Doing so could be just what you need to take your writing game to the next level.
Use technology to your advantage
In today's tech-savvy world, there are many tools that can help you to improve your writing skills. From apps that can help you check your grammar to online resources that can provide you with writing prompts, there are plenty of ways to use technology to your advantage.
So if you're looking to improve your writing skills, be sure to explore the different tools and resources available to you. Some of the top choices include:
Grammarly: This Grammarly app offers real-time grammar and spelling checks and suggestions for improving your writing. 
Hemingway Editor: This tool can help you ensure that your writing is not just more concise but also very easy to read. 
Thesaurus.com: This online resource can help you to find the right words to use in any situation. 
The Bottom Line
No one is born a great writer. But with a little hard work, anyone can improve their writing skills. So if you're serious about taking your career to the next level, be sure to use the tips and tricks listed above. You'll certainly need to put in some practice, but it won't take too long before you begin writing like a pro.