A great business idea that can bring success comes in the form of a catering company. A catering company can work independently at events, or it could work alongside local cafes and restaurants.
There are many possibilities. You need to prepare many things before you can successfully build up and start this type of business. Let's take a look at some of these points.
Create A Business Plan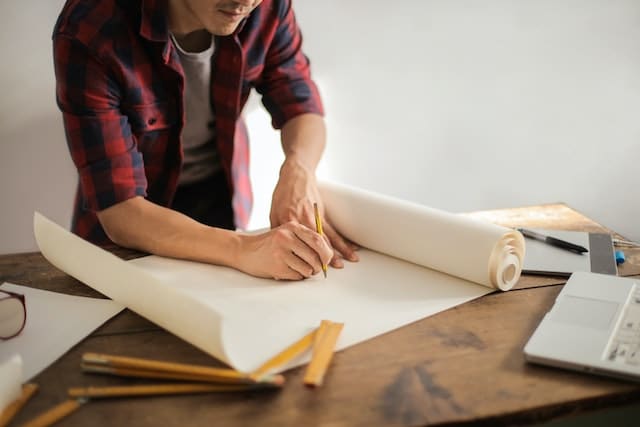 Before you can successfully start your own catering company, it will be useful for you to create a comprehensive business plan. You likely already know a little about this, as all businesses need a business plan. But it is worth going over all the same.
In particular, with catering companies, it will be incredibly important for you to conduct effective market research.
Market research can help you find out what sort of food and stock is in demand in the area, and it can help you further understand the competitors that exist. This can be quite a competitive market, but if you find a niche or a demand, you will be in luck.
Decide On Location
Once you have a good idea of what sort of business you want and where you will operate, you will need to think further about the actual location. For a catering company, there are plenty of options for location. You could be a mobile catering company that caters for events. You could cater for a wedding or a festival, which can be quite a successful venture.
There is a lot to consider when catering for an event. For example, you will have to consider how much stock you need, as you don't want to have too little and you don't want to have too much. It's all about finding the sweet spot.
If you have decided to set up a specific area, you will have to consider who you will cater to. You could partner up with local businesses and create long-term relationships. As long as you plan ahead, you should be fine.
Ensure You Are On Top Of HAACP
The Hazard Analysis and Critical Control Point is an internationally recognized management system that helps reduce food safety hazards. If you plan on starting a business within the food catering industry, you will need to be informed about HAACP and ensure your business will be on top of the regulations. It's the same story for those involved in the manufacturing industry and the retail food industry.
An effective HAACP management system will deal with how your business deals with potential food safety hazards at all stages. This is why catering businesses need HAACP certification, as it shows your customers and clients that you're set up for success and helps train your employees, and ensures everyone knows what they're doing.
The Health And Safety Dept provides HAACP training, which can help you and your employees with everything HAACP-related. This comes in the form of courses and expert advice that can help support your new catering company and ensure it is on track for success.
If your new catering company isn't on top of HAACP principles and doesn't have a HAACP system in place, then you could be in trouble. Getting this right from the beginning will go a long way in helping your business achieve success in this industry.
Budget More Than What You Think You Need
You should hopefully have an idea of how much you need to get started with your business as part of your business plan. However, it will be in your best interest to budget more than you actually think you need. This will be a good idea, as it helps cover you for any unexpected expenses during your launch.
If you have only planned for what you need to spend, and then you have an issue with your equipment or ingredients, you will be in trouble. Having money put aside helps cover you for any catering emergencies that you may run into.
This will be useful for any business in any industry, but this will be key for a new catering start-up looking to get established. The more you can budget for your catering business, the more you can cover yourself. If you need software to help you manage your finances, read a Zoho Books review by SmallBusinessHQ to see if it meets your business needs.
Ensure Your New Business Is Registered
When starting a new food business, you must ensure you are registered with your local authority. Fortunately, this is easy to do. You can register for free online, and it is recommended that you register at least a month before you open and trade.
This will be the case for catering businesses that are set at permanent facilities, at home, or on the road. A part of being registered means that you are happy for your business to be scrutinized, and your local authority will regularly inspect you.
If your business is looking to operate in a specific region or across a few different regions in the UK, then you may have to register in these regions before you can. It's important you prepare your business for inspection to have the best chance of getting the best rating in the Food Hygiene Rating Scheme.