If you're looking to improve your website's SEO, internal linking is a strategy you shouldn't overlook. By properly linking your pages together, you can help Google better understand your site's structure and ensure that visitors see the most relevant content when they arrive. 
In this post, we'll walk you through the basics of internal linking and show you how to put it to work for your business.
Let's get started!
Why A Good Internal Linking Is Important?
Any website owner who wants to ensure their site is easily discoverable by Google must first understand how the Google bot works. As anyone in the SEO game knows, the Google bot crawls websites by following internal and external links.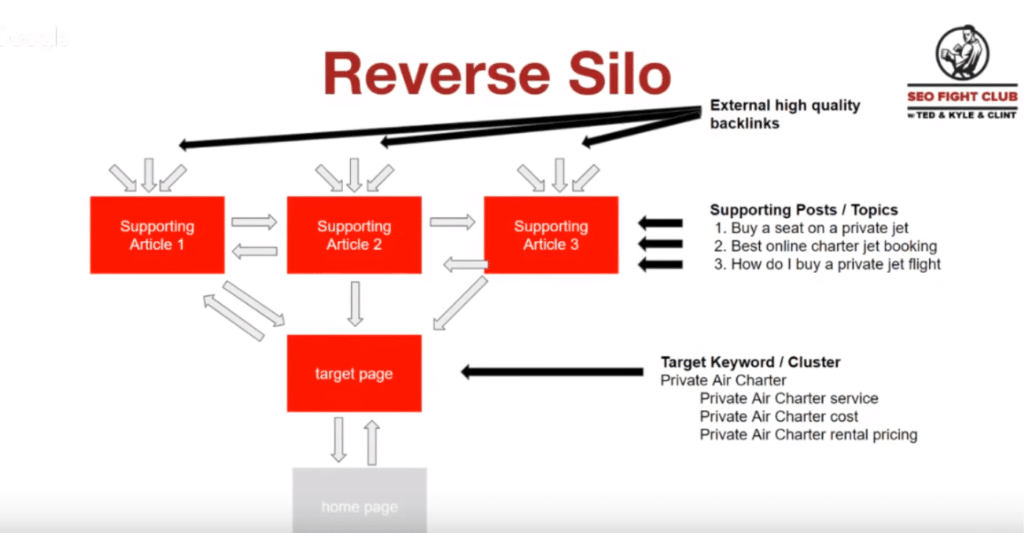 When the bot reaches a website's homepage, it starts following the first link it comes across. By following such links, the bot can understand the relationships between different web pages within a website. In addition to understanding these relationships, Google also divides the link value between all the links present on a web page.
This is why it's usually the homepage of any website that has the maximum number of internal links – because it carries the most link value. This link value gets passed on to other pages as the bot continues to crawl, but it gets divided among all the links present on those pages.
So if you want your website to rank well on Google, it's important to have plenty of high-quality links pointing to your homepage.
When creating content for your website or blog, it's important to include internal links. Internal links are links that go from one page on your site to another page on your site. They help Google understand the structure of your website and they help users navigate your website.
Including relevant internal links in your content helps you rank higher in search results and provides more value to your readers. So, when creating content, be sure to include internal links to other pages on your site. This will help you rank higher in search results and provide more value to your readers.
Benefits of Internal Links
By this point, you must be aware of how internal links contribute to the development of site design and the distribution of link juice. Let's examine the advantages of internal links' best practices in detail:
1. A well-executed internal linking strategy is important for any website looking to provide a good user experience. By using anchor links within your content, you can direct users to relevant pages that they might be interested in.
If the content on these linked pages is related and useful, users will be more likely to spend more time on your site, resulting in increased page views. Sitewide internal linking also allows new users to easily discover different topics on your site, which can lead to improved conversions.
Therefore, a proper internal linking strategy is essential for any website looking to improve its user experience.
2. If you own a website, you've probably heard of PageRank. PageRank is a number that Google assigns to each web page as a way of measuring its importance. The higher the PageRank, the more likely it is that a page will appear at the top of the search results.
Therefore, any page with a high PageRank can benefit from spreading link juice to related pages through internal linking. By linking to other pages on your site, you can give those pages a boost in ranking and authority. As a result, your site as a whole will become more visible and attract more traffic.
So if you're looking for a way to improve your website's performance, start by implementing some internal linking best practices.
3. The success of a website depends heavily on engagement. If visitors to your site find the content interesting and relevant, they are more likely to stick around and explore other pages.
However, if they are uninterested or unable to find what they are looking for, they are likely to "bounce" – that is, leave the site without taking any further action.
A high bounce rate can negatively impact your website in several ways, including reducing your search engine ranking and making it less likely that potential customers will convert into actual sales.
One way to combat this problem is by using internal links. By linking to other pages on your site, you can keep readers engaged and reduce the likelihood of them bouncing.
Additionally, well-placed links can also help to improve your search engine ranking by increasing the number of inbound links to your site. Consequently, internal linking is an essential tool for any website owner who wants to engage their audience and improve their ranking.
Best Internal Linking Practices You Can Follow in 2023
Now that you know how important and helpful it is for a website to have good internal linking practices, let's take a closer look at the best practices you can use to build internal linking activities on your website.
1. Create a Good Amount of Content
Creating internal links throughout your website is an important part of good website design. Internal links help visitors navigate your website and find the information they are looking for. They also help search engines index your website and improve your site's ranking in search results.
Creating lots of internal pages and writing quality content is the best way to create many internal linking opportunities. With lots of content on your website, you can easily add internal links to new and existing content.
You don't have to worry about complex layers of content or the silo technique to build a good internal linking structure on the website. Just add a few internal links to each page of content and you're ready to go.
2. Link High Authority Pages to New Ones
"Ideally, the internal link structure should be based on the hub and cluster strategy. All the clusters should link to the hub article (pillar topic), and the clusters should be collectively linked together.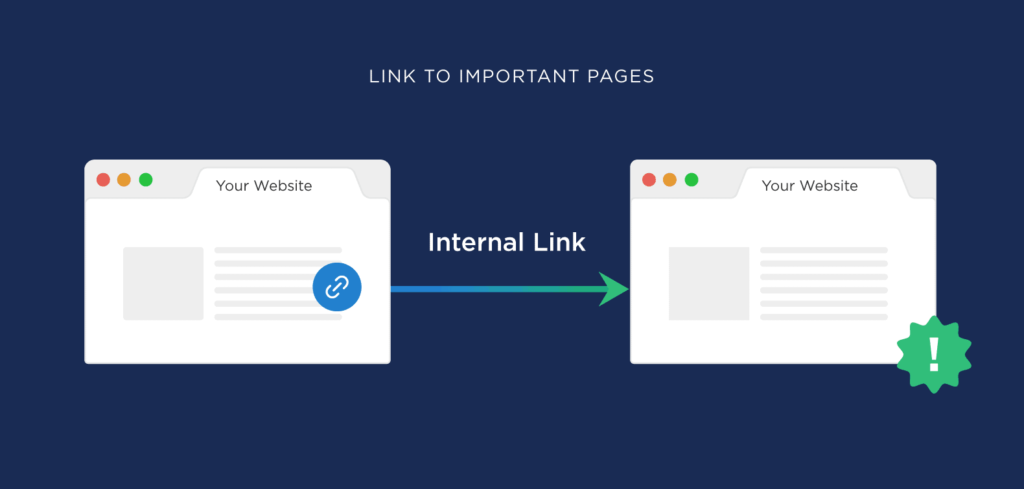 To boost the rankings of specific pages, it is highly advised to create internal links from high-value pages such as those that drive higher traffic or have more backlinks compared to other pages on the website. This helps pass the link equity to the website's key pages, hence more visibility and faster indexation.
These 2 strategies alone can help you crush your competitors in the search results."- According to Muhammad Farasat Khan- Content Marketing Lead at WPAstra
3. Use Anchor Text That You Want to Rank For
Images are an important part of any website or blog post, helping to break up text and add visual interest. But did you know that you can also use images to help improve your website's SEO? That's right – by properly optimizing your images and using anchor text, you can help your site rank higher in search engine results. Here's how:
When it comes to images, always use the alt tag to provide a brief, accurate description of the image. This helps search engines understand what the image is and how it relates to your content. In addition, try to use keyword-rich anchor text when linking to images. For example, instead of just saying "click here," you could say "click here to learn more about SEO."
4. Use Relevant Links for Internal Linking
Internal linking, when done correctly, can be beneficial for both website ranking and user experience. It is important to ensure that the webpage being linked to is related to the content of the page that the link is on.
For example, if a page about the benefits of sunscreen was to include a link to a page selling sunscreens, this would be an effective internal link. However, if this page were to include a link to a page selling medicines for headaches, this would not be as effective, as the two topics are not related.
When creating internal links, it is important to consider both website ranking and user experience in order to create links that are effective and beneficial.
5. Make Sure All Links are Contextual
The primary purpose of an internal linking strategy is to offer a better user experience. By adding internal links to a piece of content, you are telling the user that the linked web pages will match the context of that particular content. This offers a win-win situation for both you and the target users.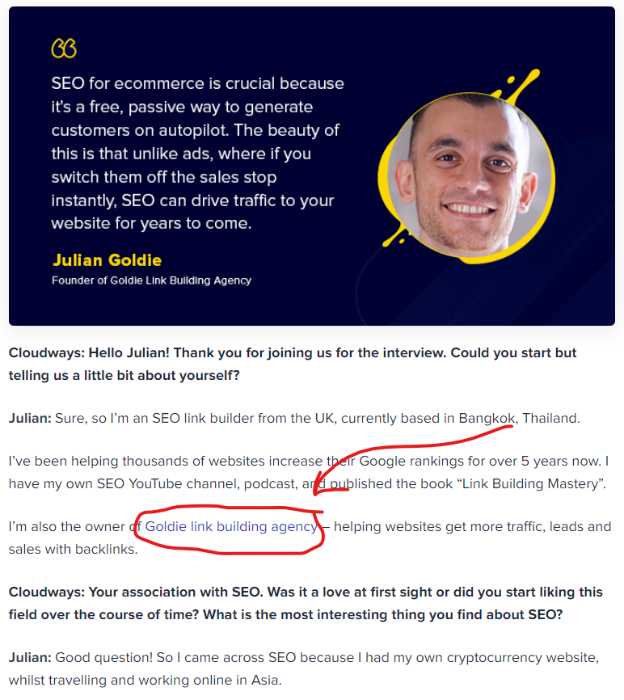 The users will find more to read, and you can see a boost in your ranking due to the efficient internal linking done on the website. In addition, Google prefers websites that strive to provide a good user experience.
Thus, an internal linking strategy is essential for any website that wants to improve its ranking on search engines.
Bottom Line:
You may quickly enhance your site's internal linking structure by adhering to these efficient internal linking methods without encountering any difficulties or compromising on a straightforward site layout.
You can increase your website's SEO by adhering to internal linking best practices consistently throughout the entire site.