You dream of being an article writer, don't you? Do your favorite blog posts have all the great ideas, but they just can't seem to put them together in an interesting way. Do not fret!
There are general rules that every author should follow when writing. However, there's also a lot of creativity needed in order for your articles to reach their target audience or readers.
This article gives step by steps on how beginners can start with creative forms and techniques so they have better chances at getting published online.
When it comes to article writing, there are plenty of formats and styles you can choose from. So I will give step-by-step instructions on how to write an engaging piece in any one style while staying within the framework.
Step 1: Choose a main theme and set goals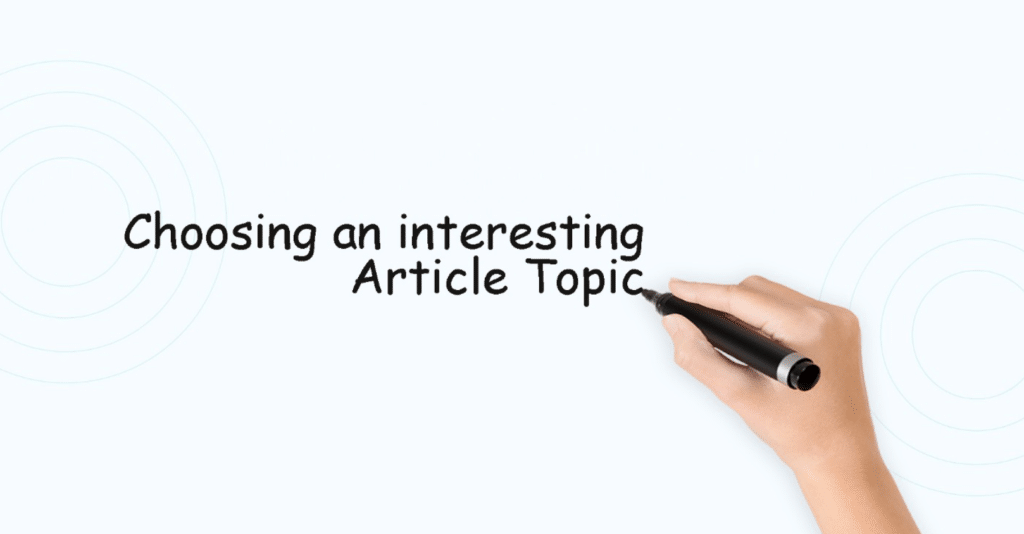 When writing an article, the first step is choosing your topic. Make sure to choose topics that are clear and specific so they can easily be categorized under one heading or classification in order for readers of these articles to find them easier.
Next how you should go about doing this would involve listing out what objectives/goals need to be achieved within this particular piece of content. You have to think about what you want your content to accomplish and then stick to that goal from start to finish.
In order for me, as an author, I will need clear objectives in mind when writing my article so it can meet those goals efficiently. It is important not only to select one specific point throughout each paragraph but also to create separate sections within these individual paragraphs, if necessary.
Step 2: Know your target audience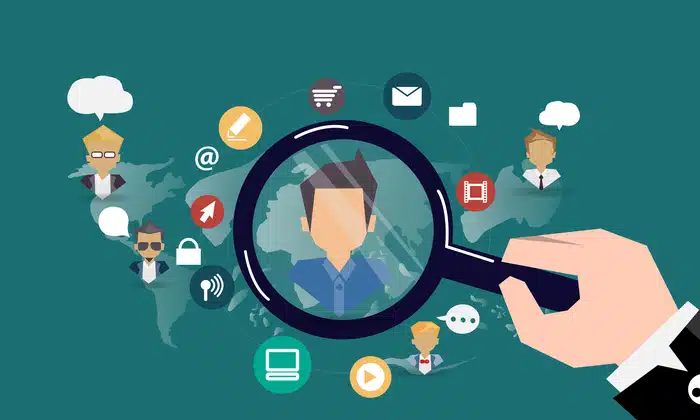 After you have decided on the main topic, it's important to think about who will be reading your article. Ask yourself what information they need in order for the piece of writing and how can I engage them?
Now define your target audience so you can write an article around them. Define the writing approach with clarity so it will resonate most effectively with them when read.
Step 3: Assemble your data and resources
It is important to back up yourself when writing an article because the content must be factual and original. It's also a good idea for keywords or bullets in order to highlight your research so that readers know where you got your information from.
Researching topics before writing is an important step. You should find articles with the same topic so that you can back up everything in-depth when it comes time to write about them.
For opinion pieces especially, make sure not only do all information come from reliable sources but also list the website from where you have picked them.
Step 4: Edit and Proofread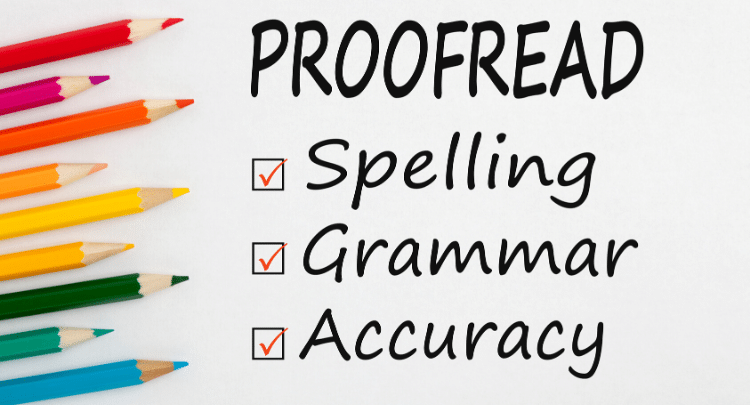 You are an idea machine. You have ideas that flow in every which direction but don't let them escape without capturing their essence first. Use the power of editing to capture all potential concepts and put together a crude article draft.
Article editing is an effective way of letting the flow come naturally as you jot down concepts without worrying about grammar or punctuation at this stage.
Just let all thoughts percolate
Inject your thoughts into the article using bullets
Use keywords that will solidify your article
Proofreading is a vital step in any article writing process. Don't just trust your editing skills, proofread to make sure that the spelling and grammar are correct as well.
If you spot any more mistakes near or at sentence endings then bring them up for discussion with an editor or proofreader because this will ensure they're not left unnoticed by their readership.
Step 5: Include visuals, infographics, and photos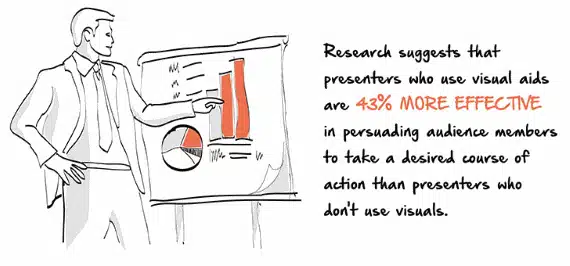 Sometimes, readers are in a hurry and don't have time to read everything. Visuals help them take their attention off the screen for just long enough so that they can get through all of your article's information without getting overwhelmed by text too quickly.
This gives your readers a break from reading and they are more engaged with visual materials that can be used for digestion of what's being said in the article as well. Add relevant photos, so the audience will stay longer at their screens than if there were no such additions made at all.
Tips for Improving your Article Writing skills:
1. Start reading as much as you can
Reading is the best way to stay up-to-date with topics. You can learn about new trends in social media and even improve your skills in different areas through reading.
Use lists and bullets in your article
If you're looking for a way to organize your thoughts and make them easier for readers, using lists is an excellent way. Lists allow people who may not be as sharp-minded or well versed in reading comprehension skills (like children) to take all the information they need. By the way, many writing services like Trust My Paper often use this article writing technique.
As we know that organizing data into bullet points attracts the attention of the audience which assists them in easily absorbing direct info because each point stands alone without any distractions between sentences.
This helps readers absorb more information, without feeling stuffed with all sorts of unnecessary details or rambles on page after page about what you're trying to say.
Always keep a diary handy
You've probably had that feeling where you're on an adventure and your brain just starts churning out new ideas. You never know when inspiration will strike, so always have a writing tool with you.
Whether it's a small pad of paper, notebook, or even an electronic device like your phone, always make sure there's one close by because inspiration might strike at any moment!
It makes perfect sense why people are constantly on their phones while they're traveling – it seems that it would be more likely for them to get lucky with some great new thought.
Make it about the readers
It is important to connect with your audience and write for your readers. Let them know that you are pointing at the issues they face and relating them back in order for feedback, which helps create articles people want to read about.
Stop flaunting yourself so much
You can improve the ability of your audience to enjoy reading by making sure that they are able to understand what you're writing. You should avoid using complex words and prioritize their needs first, even if it means simplifying some things for a more basic understanding.
While writing, keep distractions to a minimum
Do you ever find yourself trying to focus on writing an article, but your mind is constantly wandering? You should know that it can distract or interrupt any creative process.
In order to become a better writer, you need times when writing is all yours. When the world around us distracts and curves our focus away from what's important. You can't write well if there are people or things that make their way into your article's dimension so block them out by creating an environment for concentration in which distractions do not exist.
Fall in love with article writing
Fall in love with writing, as much as and care about your topic to create content that people want. It is the most efficient way of working because when you get excited by what it takes for one thing then time doesn't seem like such a big deal anymore – creating articles can be fun!
What is the future of article writing?
The world of freelance writing has become increasingly competitive with advancements happening daily. But it doesn't always feel like that because each day brings new opportunities which means more jobs available.
I hope this information has been helpful for those who want a wider variety when it comes time for choosing what they'll do with their lives – from being creative or informative all while having fun along the way too.
There are many different career paths in writing and you can make your own way by trying out new things!
Summary
This article writing guide is designed to teach the basics of how to write an engaging and well-structured piece.
This is intended for those who want to pursue a profession as a writer. There has never been a better time than today to make money by crafting creative articles.